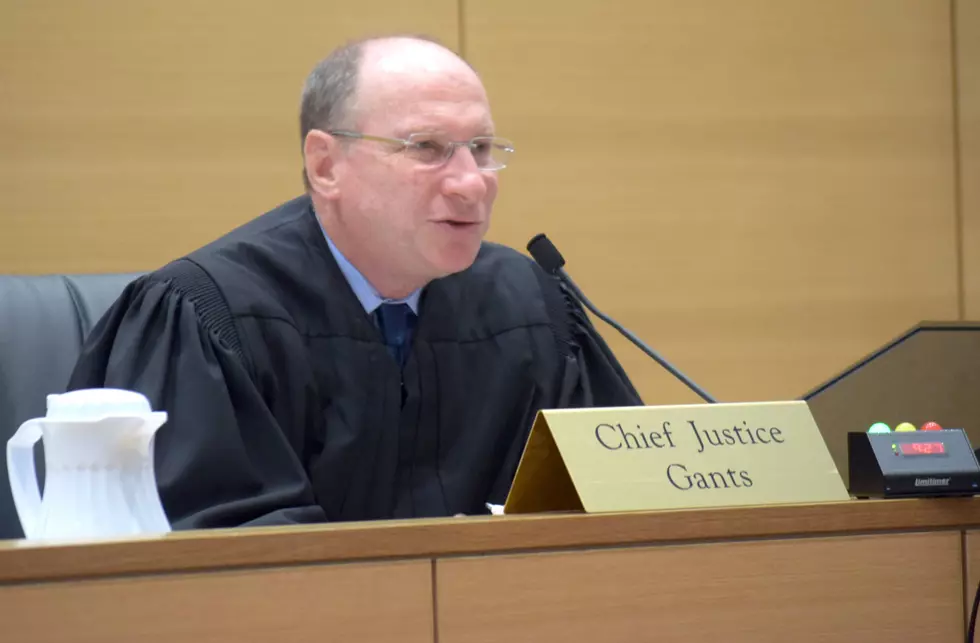 Chief Justice Ralph D. Gants Dies Following Recent Heart Attack
Mary Serreze/TSM
The top judge in the state's top court has died at the age of 65.
The passing of Ralph D. Gants, Chief Justice of the Massachusetts Supreme Judicial Court, was announced by his fellow judges Monday afternoon. The news comes ten days after Gants suffered a heart attack, and less than a week after Gants announced that he planned to return to work after undergoing surgery to insert two stents.
"It is with deep sadness that the Associate Justices of the Supreme Judicial Court announce the death of Chief Justice Ralph D. Gants," the court's six remaining judges said in a statement. "Our hearts and prayers are with his family. We have no further information at this time."
Governor Charlie Baker on Monday issued words of praise for Gants and said he will be missed.
"I am shocked and deeply saddened by the passing of Chief Justice Ralph Gants," Baker said. "He was a dedicated public servant of the highest order and sought to do justice his entire 40-year legal career. He led the Supreme Judicial Court with intelligence, integrity and distinction.
"In his decisions and in his role as the leader of the Commonwealth's judicial branch, he always worked to promote the public good," Baker said. "His legacy as a judge and as Chief Justice is profound, and he will be sorely missed. I send my condolences to his colleagues, his friends, and his family."
Just this month Gants penned a decision relevant to two Fall River police officers who admitted before a grand jury that they falsified use-of-force reports to protect a fellow officer accused of police brutality. The SJC ruled in that case that the officers' admissions amounted to exculpatory evidence that could be used to impeach their testimony under oath in unrelated cases. The court also agreed that the officers' admissions before the grand jury could be released to Fall River Police Chief Jeffrey Cardoza.
Gants was appointed to the SJC in January 2009 after more than a decades as a Superior Court judge. He became chief justice in 2014 Gants previously worked as a federal prosecutor and was in private practice.
Enter your number to get our free mobile app
More From WBSM-AM/AM 1420