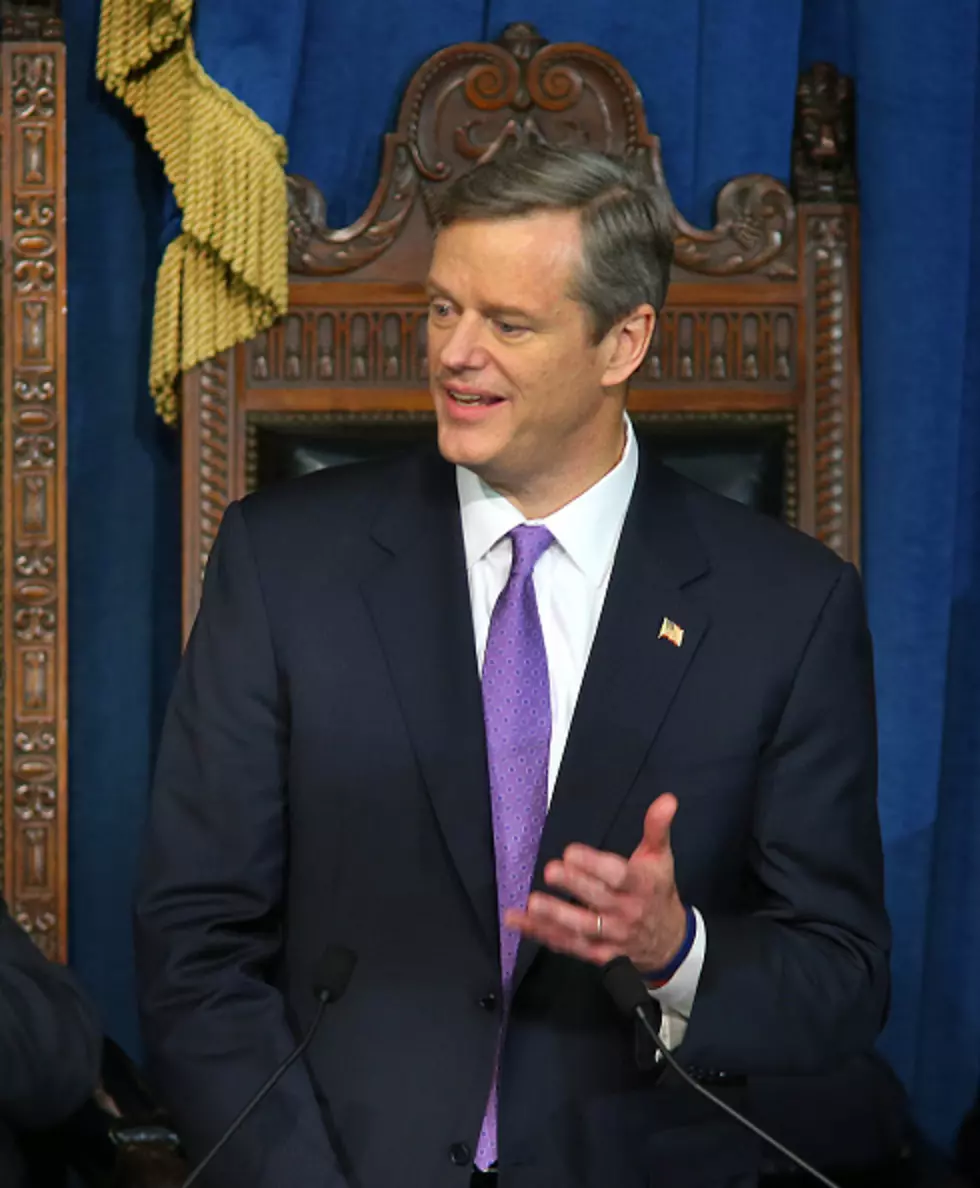 Charlie Baker Sworn-In As 72nd Governor Of Massachusetts
Mass. Governor Charlie Baker / Getty Images
Charles Duane ``Charlie'' Baker has taken his oath of office as governor, becoming Massachusetts' 72nd chief executive while warning that some of the state's toughest challenges have been put aside or ignored.
Baker was sworn Thursday during a noon ceremony in the Massachusetts House of Representatives chamber.
In his inaugural speech, Baker said Massachusetts was a global leader in many areas and a national leader on issues such as health care reform and marriage equality.
But he said the state is nowhere near its potential.
Baker mentioned the more than 1,500 homeless residents living in hotels and motels, and recent management breakdowns including the initial troubles with the state's health connector website during the transition to the federal Affordable Care Act.
He acknowledged one of his first priorities would be fixing a looming state budget deficit.
Today's inauguration ceremonies turned out to be a reunion of sorts for Massachusetts Republicans.
Former Governor and presidential candidate Mitt Romney was joined by one-time Governor Bill Weld. Former U.S. Senator Scott Brown was also in attendance.
From out of town, the list included New Jersey Governor Chris Christie, who is rumored to be considering a bid for the White House.
More From WBSM-AM/AM 1420