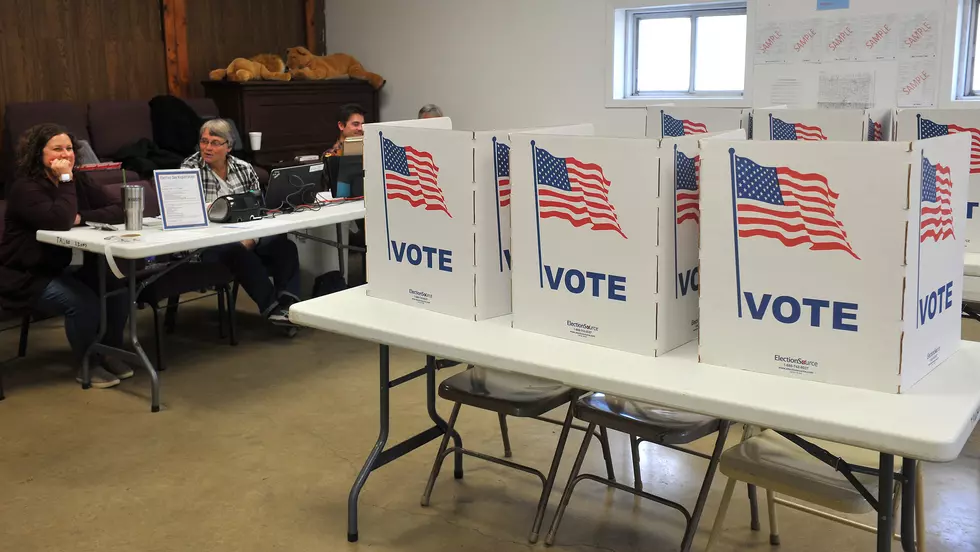 Challengers Must Convince Voters They Voted Wrong [OPINION]
Getty Images
The only reason someone has been elected to office is that they convinced the voters in the election that they were the best choice.
When a person decides to run for office, they are saying they are a better choice than the incumbent currently holding that particular office. This is the case no matter if the office is the presidency or a seat on the local Board of Selectmen. That is something most people understand about elections.
However, what the challenger is also saying is the voters made a mistake in the last election. This is a subtle and delicate message that requires a well thought-out message and communication strategy.
Most of the people voting in an election voted in previous elections for that office. Therefore, the incumbent has received the personal endorsement of the majority of voters in the past election. Each voter took the time to decide they wanted the incumbent and they went to the polls and cast their personal vote for the person who is now holding the office.
Now along comes a challenger who says they want the support of the voters against their previous personal choice. The voter must decide that they made a mistake in the past to now vote against their previous choice.
Telling someone they made a mistake is always a delicate situation. Nobody likes to admit they were wrong. It is disastrous to begin a relationship with someone by telling them they are wrong.
But too many candidates do just that and worse in political campaigns.
The voters first have to know the challenger, and then from that point, they can begin to develop a positive image of the challenger. Only at that point does a challenger have the standing to question the previous choice of the voters. And when they question that choice, they must do it in a manner that allows the voters to free themselves of their previous choice at the ballot box.
This is just one of the reasons incumbents are so hard to dislodge from elected office.
Chris McCarthy is the host of The Chris McCarthy Show on 1420 WBSM New Bedford. He can be heard weekdays from 10 a.m. to noon. Contact him at chris.mccarthy@townsquaremedia.com and follow him on Twitter @Chris_topher_Mc. The opinions expressed in this commentary are solely those of the author. 
More From WBSM-AM/AM 1420