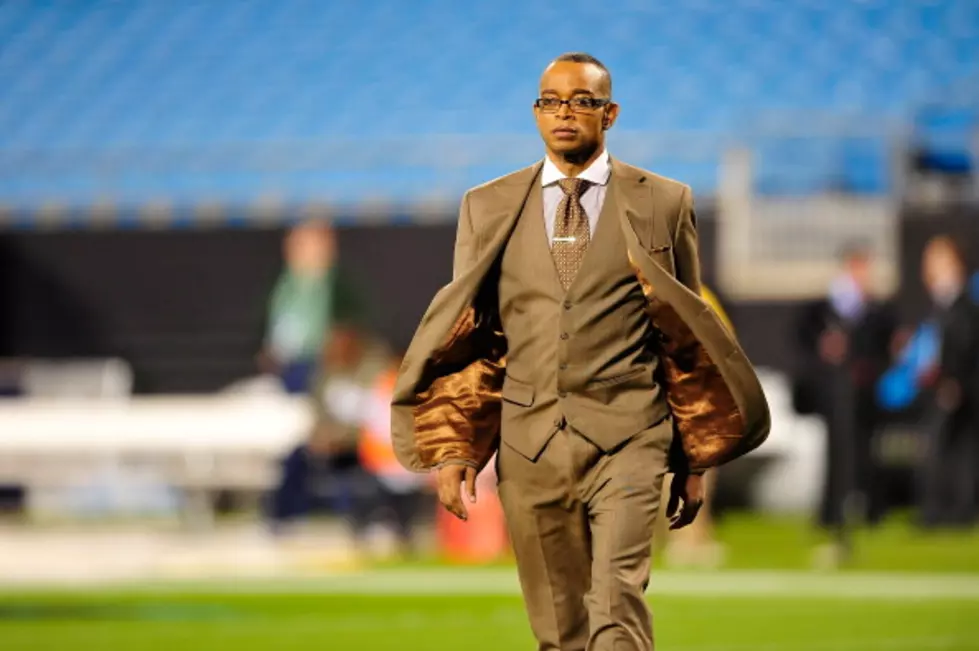 Cancer Claims ESPN's Stuart Scott
Photo by Grant Halverson/Getty Images
Stuart Scott, the longtime "SportsCenter" anchor and ESPN personality known for his enthusiasm and ubiquity, died Sunday. He was 49.
Scott had fought cancer since a diagnosis in late 2007, the network said, but remained dedicated to his craft even as he underwent chemotherapy, radiation and surgery.
ESPN President John Skipper said in a statement that Scott was "a true friend and a uniquely inspirational figure" and that his "energetic and unwavering devotion to his family and to his work while fighting the battle of his life left us in awe, and he leaves a void that can never be replaced."
Scott accepted the Jimmy V Perseverance Award at the ESPYs in July. During his speech, he told his teenage daughters: "Taelor and Sydni, I love you guys more than I will ever be able to express. You two are my heartbeat. I am standing on this stage here tonight because of you."
Born in Chicago, Scott attended highschool in North Carolina. After graduating from the University of North Carolina in 1987, Scott worked at three TV stations in the southern U.S. before joining ESPN for the 1993 launch of its ESPN2 network. He often anchored the 11 p.m. "SportsCenter," where he would punctuate emphatic highlights with "Boo-ya!" or note a slick move as being "as cool as the other side of the pillow."
Scott went on to cover countless major events for the network, including the Super Bowl, NBA finals, World Series and NCAA Tournament. He also interviewed President Barack Obama, joining him for a televised game of one-on-one. In 2001, Scott returned to Chapel Hill as the university's commencement speaker.
Scott was first diagnosed with cancer in November 2007 after he had to leave the "Monday Night Football" game between Miami and Pittsburgh to have his appendix removed. Doctors discovered a tumor during surgery. He underwent chemotherapy again in 2011.
More From WBSM-AM/AM 1420