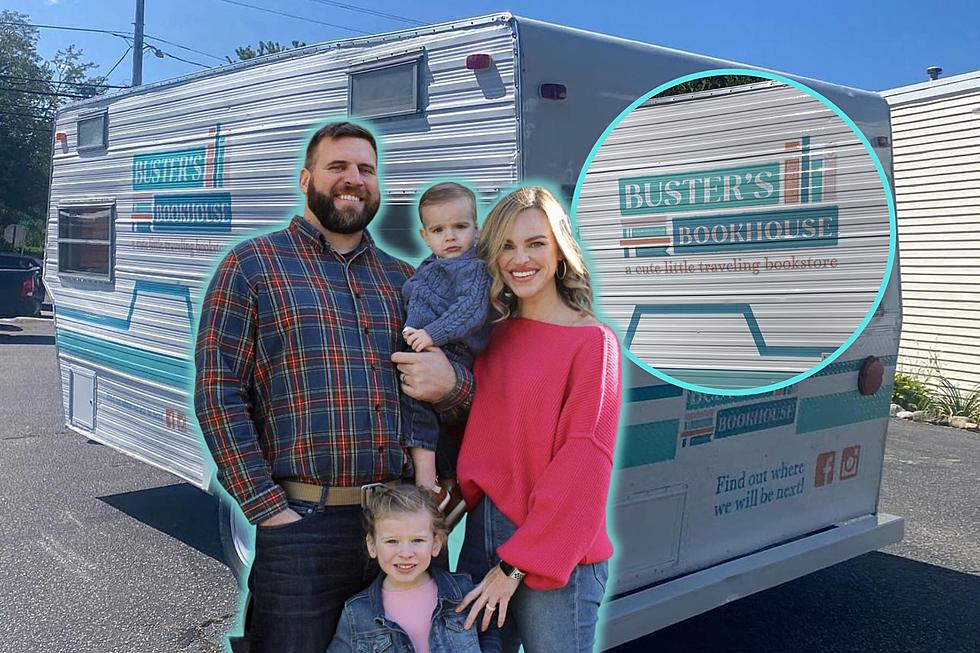 Somerset Couple's Cute Mobile Bookstore Ready to Hit the Road and Make History
Libby Reilly
When Libby Reilly of Somerset had two children with her husband, Shane, she quickly realized how much her children loved books.
As an avid reader herself, she decided to pursue a career that would get books in the hands of as many readers as possible.
After finding a van on Facebook Marketplace and completely transforming it, Massachusetts' Reilly says Massachusetts' "first mobile bookstore" is ready to hit the road. Lovingly named Buster's Bookhouse, the Reilly family is officially ready to bring the books to the readers.
How It All Started
"My career was in journalism and marketing, and I left my career to have my babies," Reilly said.
She was content with her new role, but soon, a passion blossomed as she watched her kids fall in love with books.
"I loved the idea of bringing a bookstore to Somerset," she said. "The closest ones are in Warren and Dartmouth, and both of them are about 30 minutes away."
Reilly admitted that a traditional bookstore model wasn't plausible for their family's lifestyle, and she wanted to reach more people than just her neighbors.
"With a mobile store, we can travel and pop up at markets, coffee shops ... anywhere with a parking lot, and support that other local business, too," she said.
Reilly found a 1975 Shasta travel trailer on Facebook Marketplace, and she knew she found her future mobile book store.
"My husband came on board with my crazy dream and completely renovated the entire vintage trailer, and he's never done anything like that before," she said. "Someone helped with painting the outside, but everything inside was all him."
Named after her grandfather, Buster's Bookhouse is ready for business.
How It Works
Do you remember the Book Mobile that used to come to your primary school or the book fair that used to take over the library? Buster's Bookhouse will work similarly to that, with a more vintage and cozy vibe.
"Some of the books have been donated, but the majority of them are new," Reilly said.
"There are little nooks for reading in the back of the bus and we encourage visitors to take a selfie and just enjoy the unique experience."
There are books available for all ages.
The first stop will be on Sept. 23 at the Lakeville Fall Festival, then the SouthCoast Open Air Market on Sept. 28 and Oct. 14.
The Reilly family is thrilled to reach a wide audience of readers and be able to connect with people on the SouthCoast through the love of books.
To learn more about their book club or book Buster's Bookhouse for an event, visit Buster's Bookhouse online.
SouthCoast School Districts with the Best Teachers
There are a lot of amazing teachers on the SouthCoast and as parents we appreciate them all. Yet
one site
asked students who they felt had the best teachers around and the results may surprise you.
2022's Top Ten Best High Schools on the SouthCoast
Wondering where your local high schools ranks on the SouthCoast? These are the top ten schools in the area for 2022.
More From WBSM-AM/AM 1420