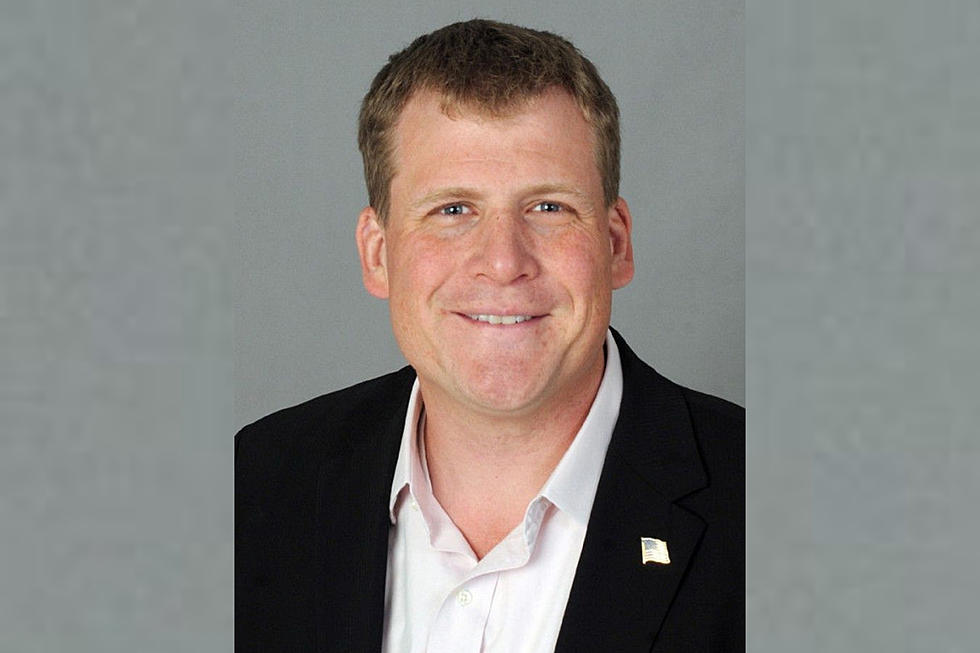 Bristol Sheriff Candidate Paul Heroux Wants to Take Modern Approach to Corrections
Paul Heroux via Facebook
Bristol County Sheriff Tom Hodgson's hardline conservative philosophy in corrections and immigration enforcement has made him a national political figure.
He has drawn the praise of former President Donald Trump and the rebuke of the Joe Biden Administration, which last year terminated BCSO's contract with Immigration and Customs Enforcement after a federal class-action lawsuit was settled regarding the lack of COVID-19 safeguards for inmates, and a conflict on May 1, 2020 that left many inmates injured and three hospitalized.
Now, a slate of Democratic candidates have lined up with coalitions behind them to seize on what they see as an opportunity to reclaim the Sheriff's Office and shift the local correctional approach.
One of those candidates is former Massachusetts State Representative and current Attleboro Mayor Paul Heroux. Heroux has an extraordinary educational background; he earned a Bachelor's in Psychology and Neuroscience at USC, a Master of Science Degree in Criminology from University of Pennsylvania, a Masters in International Relations from London School of Economics, and Masters of Public Administration from Harvard's JFK School of Government.
Heroux previously worked internationally in the Middle East before coming back stateside to work for the Institute for Defense and Disarmament and publishing a book on U.S.-Middle East relations.
In the realm of corrections, Heroux worked in the Philadelphia Prison System as Executive Office as Assistant to the Commissioner, and in the Commonwealth's Department of Corrections as Director of Research in Planning, having written extensively on crime and corrections policy.
Heroux joined me on-air last week to talk about the change he wants implemented if he's elected sheriff. He wants to use his experience in corrections and criminology to move on from a punitive approach to a rehabilitative approach. Heroux pointed out that focusing on rehabilitation is proven to make it less likely that an inmate will re-offend upon release, which has a positive effect on the rate of crime.
Heroux said that even if Sheriff Hodgson is offering services to reduce re-offending, he is not bothering to measure them to ensure that these services are effective.
"He has no idea if the drug treatment program is reducing drug offending after release. He has no idea if the anger management program is reducing violence after release. He has no idea," Heroux said. "He talks like a tough guy and says 'Oh I'm going to make life miserable and make it so they don't wanna come back here.' But that's not a very sophisticated approach to corrections."
Heroux also said that he wants to focus on discharge planning from the day an inmate is incarcerated to the day that they are released to ensure that they can re-enter society better prepared to be a law-abiding and participating member.
Heroux also supports the decision to cancel of Sheriff Hodgson's contract with ICE, saying that immigration enforcement is out of the office's purview and he is using immigration as a distraction.
"The Bristol County Sheriff should be running a jail," Heroux said. "And what Tom Hodgson likes to do is dangle a shiny object over here off to the side of the jail – and meanwhile his jail, which he says is so wonderfully run under his administration, is under constant scrutiny from different prisoner rights groups, under constant scrutiny from the Attorney General's Office and politicians throughout the state, and he just says it's all politics."
Heroux is also a firm believer in term limits for elected officeholders, he criticized Hodgson for seeking another term which would keep him in office for 31 years and has committed to one to two terms if elected sheriff.
We also talked about the viability of the Ash Street Jail and how he believes his experience distinguishes himself from the other candidates in the field.
You can listen to the full conversation at the 12:50 mark below:
25 True Crime Locations: What Do They Look Like Today?
Below, find out where 25 of the most infamous crimes in history took place — and what the locations are used for today. (If they've been left standing.)
More From WBSM-AM/AM 1420