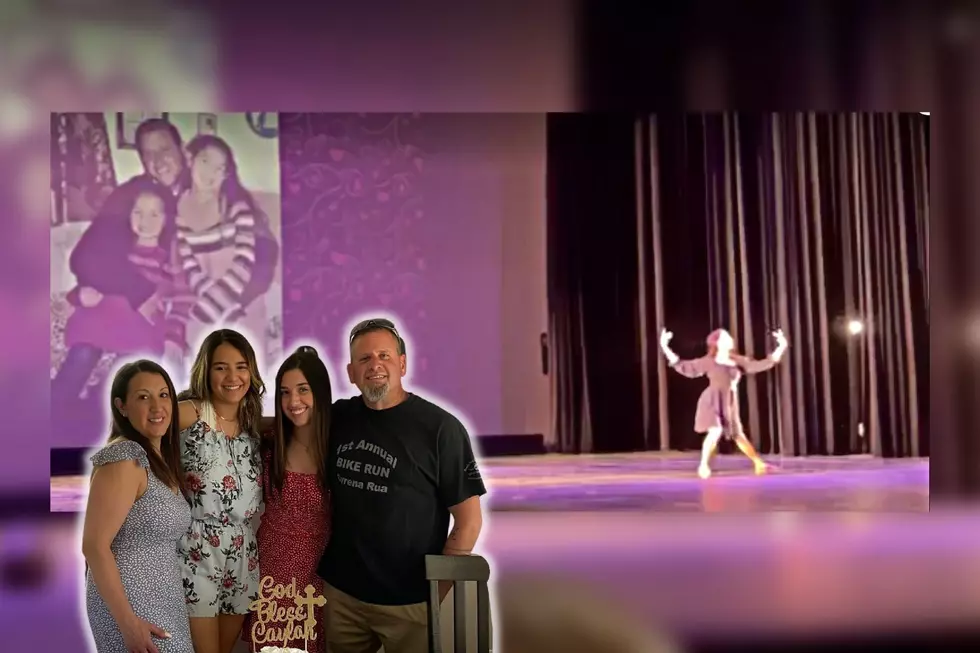 Fall River Dancer Leaves Crowd in Awe With Heartfelt Tribute to Late Father
Courtesy of Brianna Raposo
An auditorium of people at Bristol Community College was moved to tears over the weekend when Fall River native Brianna Raposo took the stage for an incredibly emotional performance dedicated to her father, who lost his life on June 3 after a motorcycle accident.
Brianna Raposo, 20, has been dancing since she was 8. She spends her time at Artistic Dance Studio in Fall River where she dances to enjoy the art and, as of late, to cope with her loss.
"I've always loved dancing. I have danced my entire life," said Raposo. "When (the studio) found out about what happened to my dad, they said I should do a tribute to him at the recital."
On June 3 of this year, Raposo's father was involved in a motorcycle accident in Dighton.
"We are all still grieving, and we just take it day by day," said Raposo, but the dancer knew how much her father loved to watch her perform and she was ready to dedicate her next performance to him.
Before she began, the crowd was still and the lights were low. A picture of her, her other sister and her father was projected onto a screen as an old voicemail of her dad played over the speakers.
"Okay, be safe, I love you, and I'll see you when I get back," he said. "Love you guys, be safe." As the voicemail came to an end, "Fathers and Daughters" by Michael Bolton played as Raposo gave the performance of her life without a dry eye in the house.
"It wasn't easy," she said. "No one had heard (the voicemail) beforehand and when I heard people cry, it hit me. I had to stay strong for the performance."
Raposo was confident her dad was looking down on her during her touching tribute. She could share her emotions with the audience without judgment, allowing herself to grieve in her own way, and she was met by an avalanche of love at the end of her performance.
"I was able to touch people in a way they didn't know they could be," she said. "I had to do it for him."
Raposo's strength during a difficult time is inspiring to say the least. Watch her touching tribute to her father here:
40 Photos of Fall River From a Beautiful Perspective
Fall River Photographer and Native Mark Maxwell captured the wildlife in Fall River in a different, yet beautiful way.
More From WBSM-AM/AM 1420