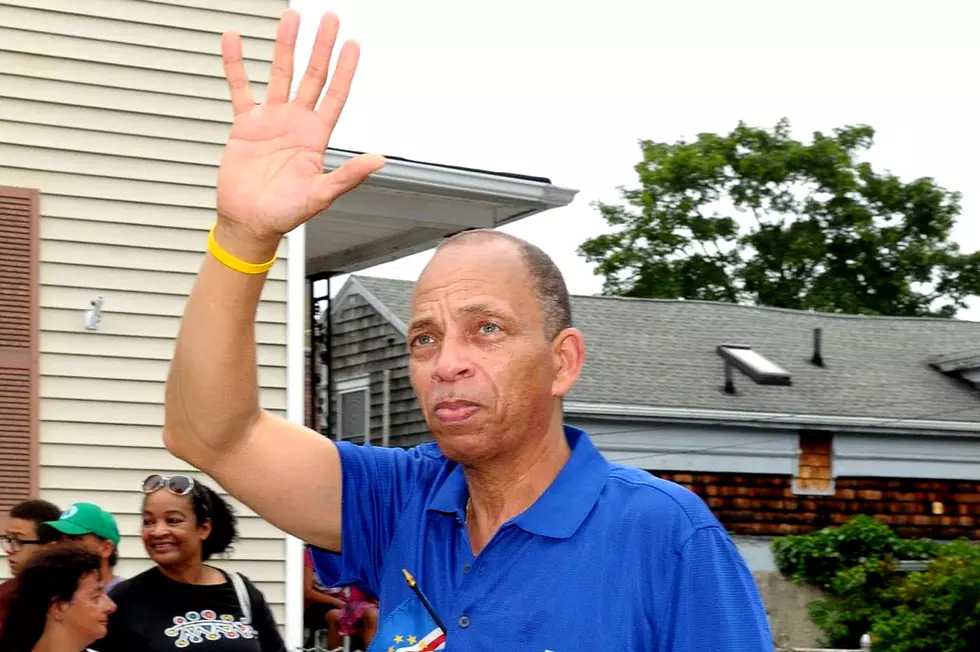 Brian Gomes' Mistake Might Be a Blessing for Him [OPINION]
Brian Gomes/Facebook
Longtime New Bedford City Councilor Brian Gomes made a very public blunder when he missed the deadline to withdraw from the race for mayor on Tuesday.
In one of the most bizarre events in politics – not just New Bedford politics, but all politics everywhere – Brian Gomes talked right past the deadline to withdraw from the race for mayor. He had taken nomination papers and gathered enough certified signatures to qualify to run simultaneously for both the mayor and at-large city councilor.
Flanked by New Bedford Election Commissioner Manny DeBrito and surrounded by the media and some onlookers, the candidate started talking. He talked about why he was running for city council. He talked about how he was protecting his family from negative accusations being made against him due to his termination from Southcoast Health and his lawsuit for discrimination. He talked about having only $19 in his campaign account and how he was disappointing many of the leading citizens of New Bedford with his news to withdraw from the race against Mayor Jon Mitchell.
He took a moment to accuse Elections Commissioner DeBrito and Jonathan Carvalho, spokesperson for Mayor Jon Mitchell, of conspiring to keep him out of the race. He claimed he had just walked in on them moments earlier. He was showing up to withdraw from the race and caught them trying to do him exactly what he actually wanted to do to himself.
But in the end, he talked right past the deadline to quit the race and now he is on the ballot for mayor and city council as far as anybody can determine at this moment.
So now Brian Gomes gets to run for mayor while not running for mayor. He will get to see how well he does in the preliminary election in October for mayor. If he does well enough to come in first or second, he then can announce "the people of New Bedford have spoken and they want me as their next mayor!" and focus on that campaign while still running for city council. If the voters reject him for mayor, well, he wasn't running for that and he told the voters not to vote for him for mayor anyway.
In a political season of twists and turns and head fakes, Brian Gomes may have discovered a new way to run for local office without even trying.
Chris McCarthy is the host of The Chris McCarthy Show on 1420 WBSM New Bedford. He can be heard weekdays from 10 a.m. to noon. Contact him at chris.mccarthy@townsquaremedia.com and follow him on Twitter @Chris_topher_Mc. The opinions expressed in this commentary are solely those of the author.
More From WBSM-AM/AM 1420