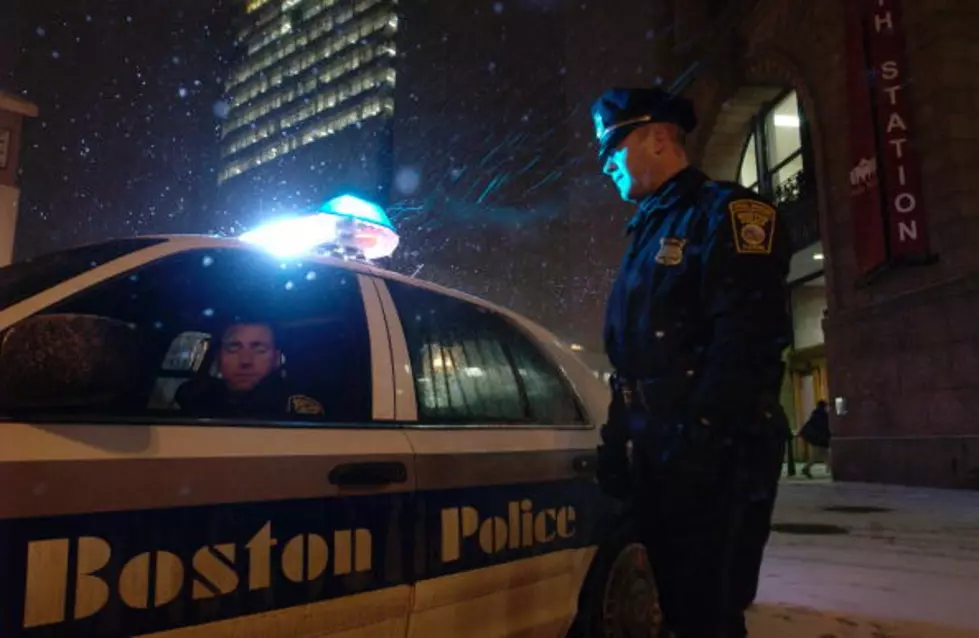 Boston Cop In Coma Since Being Shot Friday Night
Photo by Jodi Hilton/ Getty Images
Police say a decorated Boston officer has been in a medically induced coma fighting for his life since he was shot in the face during a traffic stop.
Authorities say 34-year-old Officer John Moynihan was shot just below his right eye when a suspect hopped out of the stopped car and opened fire on police on Friday evening. An apparent bystander also was shot in her arm.
Police Commissioner William Evans says the suspect was killed when other officers at the scene returned fire.
Evans says Moynihan is a former Army Ranger who served in Iraq and was honored at the White House in May.
Moynihan received an award for being one of the first responders in Watertown following the April 2013 gunbattle with the Boston Marathon bombers
More From WBSM-AM/AM 1420