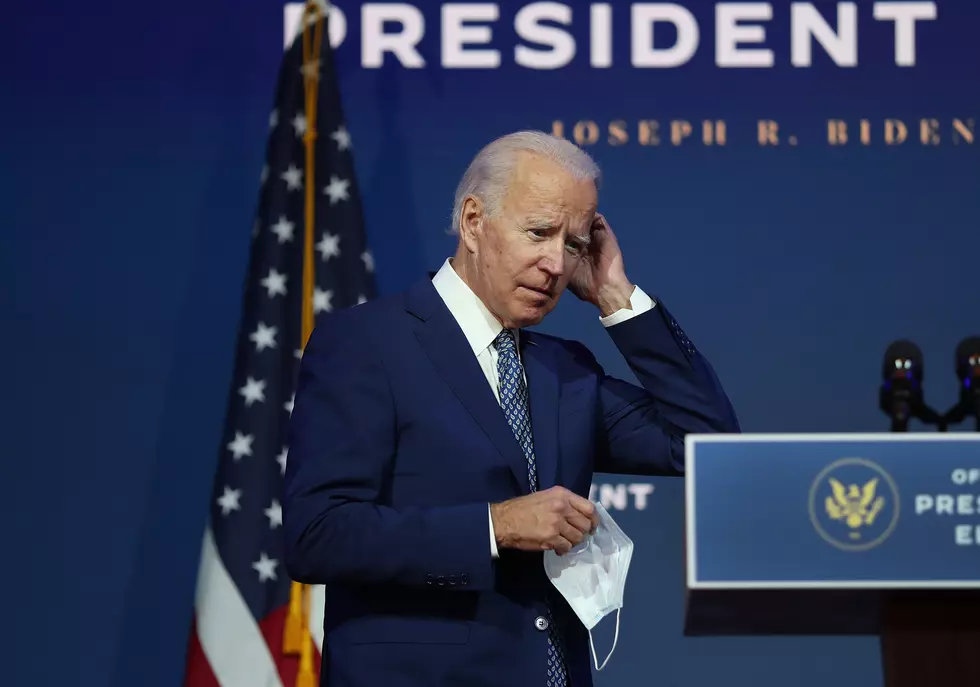 Biden-Harris Campaign Twists Towards Internationalism [OPINION]
Getty Images
In a clear effort to get away from President Trump's focus on Making America Great Again, the potential Biden administration is moving towards internationalism.
The election isn't over and ballots are still being counted in the United States of America. However, the Joe Biden machine is smartly trying to take control of the agenda and they are showing what the focus of the new administration will be should there be a new administration.
The Biden presidency will first help out the illegal aliens who are illegal aliens through no fault of their own. These are the kids and young adults who are offspring of adult criminal illegal aliens who brought them along when they broke into the country. People who are here illegally from Ireland, Mexico, Brazil, Israel, Iraq, El Salvador, and other countries will be protected by one of the first actions of President Biden.
The Green New Deal has been celebrated and rejected by candidate Joe Biden at various times during the election. His campaign is going to have the United States rejoin the Paris Climate Agreement should he achieve the Oval Office. Rejoining it is a key part of the radical Green New Deal and it will cost the taxpayers billions of dollars in transfer payments to other nations.
Although most Democrats who voted for Biden didn't realize it at the time, they were voting to assist the Muslim majority countries that President Trump barred from sending immigrants to our nation. The Biden campaign will lift that protective order if it gets into the White House and will open the doors to more Muslim immigrants.
The Green New Deal, illegal aliens, and Muslim foreigners are the top priority for the new Democrat president.
Chris McCarthy is the host of The Chris McCarthy Show on 1420 WBSM New Bedford. He can be heard weekdays from 10 a.m. to noon. Contact him at chris.mccarthy@townsquaremedia.com and follow him on Twitter @Chris_topher_Mc. The opinions expressed in this commentary are solely those of the author.
Enter your number to get our free mobile app
More From WBSM-AM/AM 1420