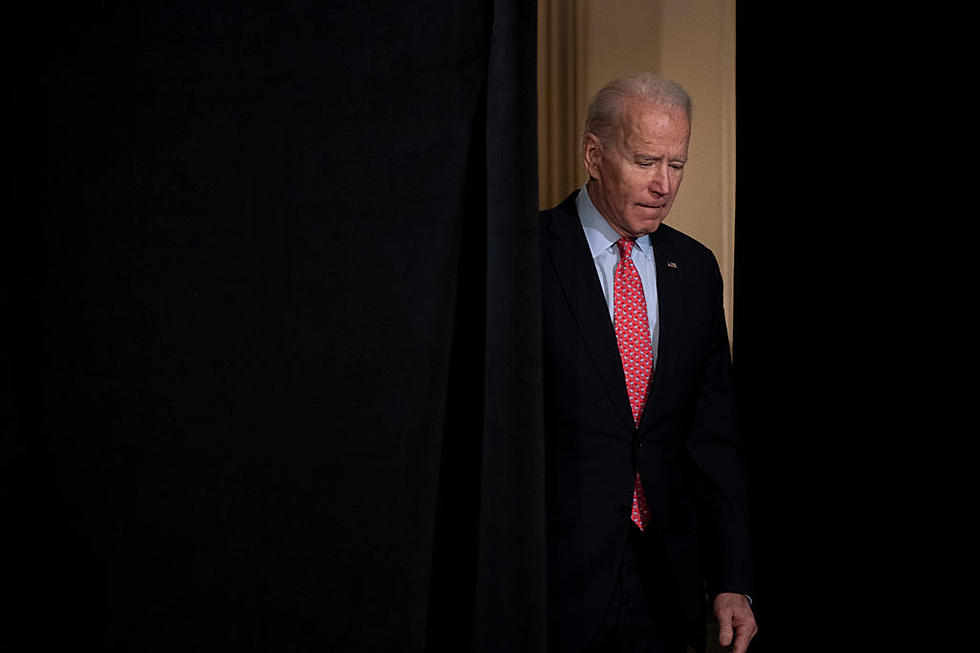 Biden Finally Finds His Voice on Assault Allegations [OPINION]
Getty Images
Presumptive Democrat presidential nominee Joe Biden has finally said something about allegations of sexual assault leveled at him by a former U.S. Senate aid that date back to 1993. The allegations, first made by Tara Reade more than a year ago, were formalized in a police complaint filed by Reade in March.
Until now, Biden – who has largely been out of sight for weeks – has had nothing to say about the allegations. His campaign and surrogates have denied the charge on Biden's behalf but it wasn't until Friday morning that the candidate finally weighed in.
In a written statement Biden said of the allegations, "They aren't true. This never happened." Biden has asked the secretary of the Senate to request that the National Archives "identify any record of the complaint she alleges she filed and make available to the press any such document. If there was ever any such complaint, the record will be there."
Biden's statement continues: "While the details of these allegations of sexual harassment and sexual assault are complicated, two things are not complicated. One is that women deserve to be treated with dignity and respect, and when they step forward they should be heard, not silenced. The second is that their stories should be subject to appropriate inquiry and scrutiny."
The hypocrisy of those who insisted that all women must be believed when scant evidence was offered in accusing Supreme Court nominee Brett Kavanaugh of sexual assault while giving Biden the benefit of the doubt is both maddening and confusing. Why are there different standards for different accusers?
Perhaps the answer to that has more to do with who is being accused rather than who is doing the accusing.
In any event, it is about time that Biden has found his voice on all of this. But one has to wonder if it is too little, too late.
Barry Richard is the host of The Barry Richard Show on 1420 WBSM New Bedford. He can be heard weekdays from noon to 3 p.m. Contact him at barry@wbsm.com and follow him on Twitter @BarryJRichard58. The opinions expressed in this commentary are solely those of the author.
Enter your number to get our free mobile app
More From WBSM-AM/AM 1420