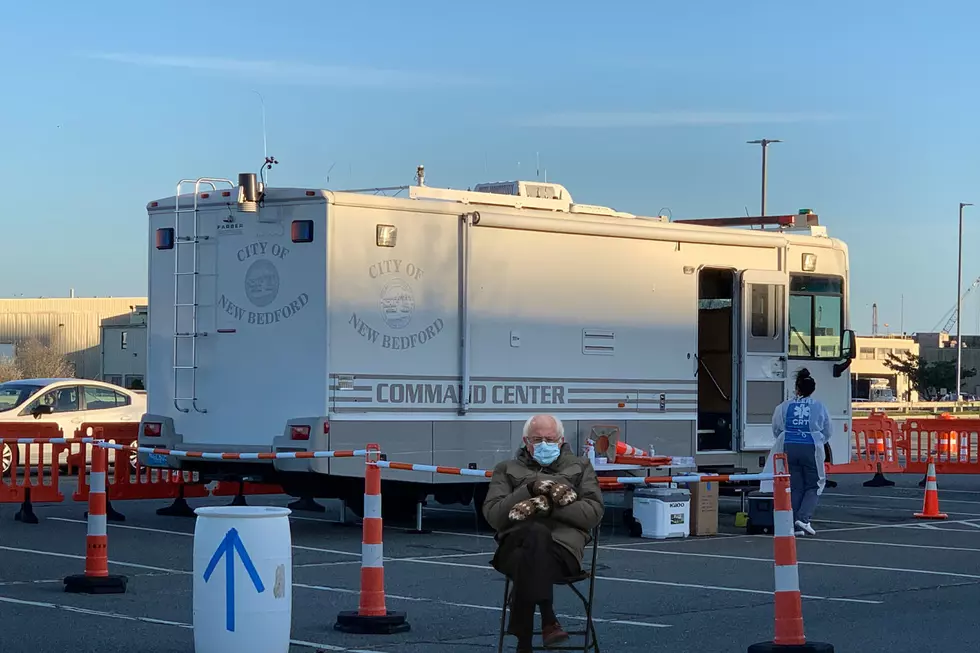 Bernie Sanders' SouthCoast Meme Tour
Michael Rock/Townsquare Media
America and the world watched as Joe Biden became our 46th President of the United States yesterday.
I have always been a fan of Inauguration Day. Whether the incoming president is a Democrat or a Republican, I've always been enamored with the ritual, the pomp and circumstance, and the awe-inspiring power of democracy. There are few times in our lives that we get to watch major historical moments play out before our eyes. Each Inauguration Day is just that.
It is undeniable that fashion has also become a part of Inauguration Day.
Some memorable outfits? Poet Amanda Gorman's bright yellow jacket brought a ray of sunshine to the podium. Vice President Kamala Harris and Michelle Obama's "blurple" outfits were reportedly symbolic of blue and red, Democrats and Republicans uniting.
We thought it would be funny to take grumpy Bernie sitting in his chair and place him in familiar spots around the SouthCoast. We asked Michael and Maddie listeners to use the Fun 107 app, scroll through the camera rolls on their phones, and send us pictures where they'd like to see Bernie.
They absolutely nailed it. Here's what they came up with.
Bernie Sanders Tours SouthCoast Through Memes
Enter your number to get our free mobile app
More From WBSM-AM/AM 1420