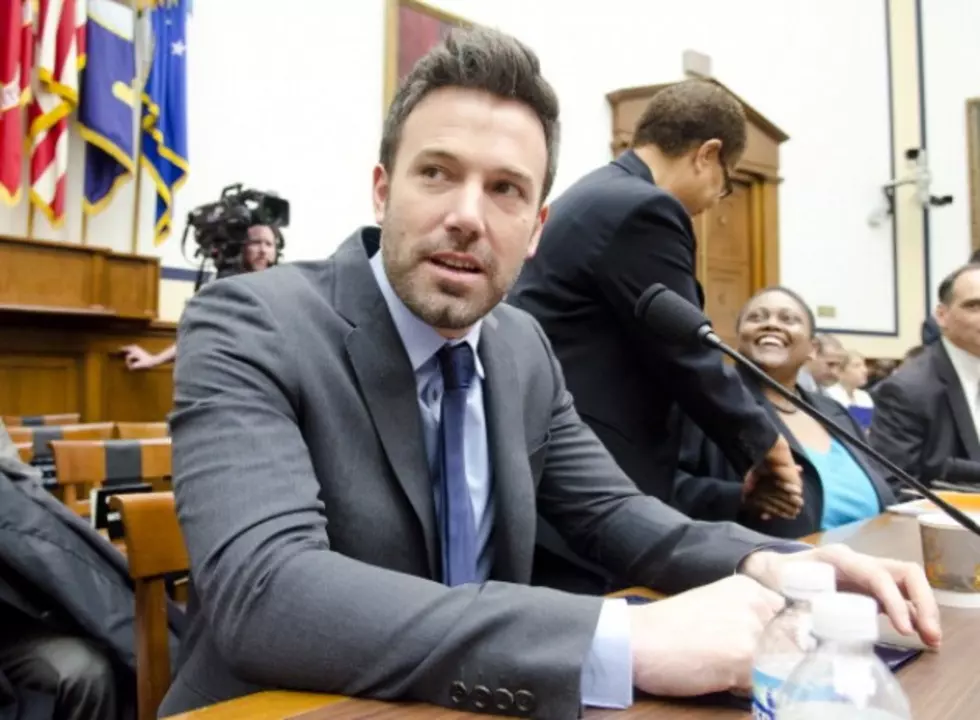 Ben Affleck Considering Politcal Future
Getty Images
Ben Affleck is playing diplomat while fielding questions about a possible future in politics.
In a taping for Sunday's edition of CBS' "Face The Nation," the "Argo" director and actor was coy when host Bob Schieffer asked if he might make a run for John Kerry's U.S. Senate seat in Massachusetts, if Kerry becomes Secretary of State.
According to "USA Today," the Boston-born actor told Schieffer, he has a "great fondness and admiration for the political process in this country" but said he would not speculate about his political future.
More From WBSM-AM/AM 1420