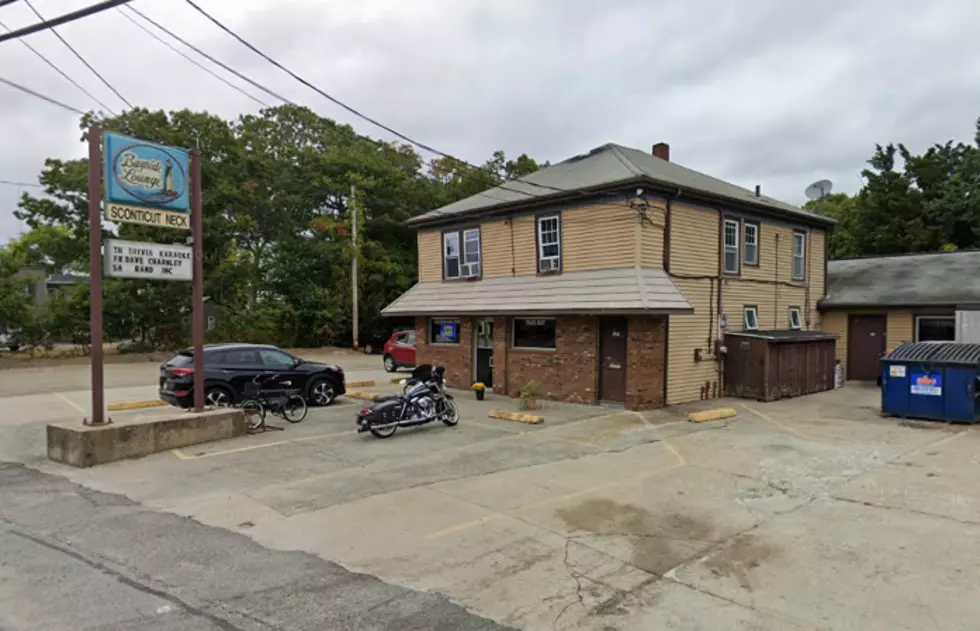 Bayside Lounge in Fairhaven Shut Down for COVID Violations
Google Maps
A popular bar and grill on Sconticut Neck Road in Fairhaven had its food permit yanked for now, but could potentially reopen on Thursday night if its owners present the local Board of Health with an acceptable COVID-19 safety plan as required under state law.
The owner and the bar manager of the Bayside Lounge appeared before the health board on Monday following a string of complaints from the public and a visit from Fairhaven police on Oct. 17. The board voted unanimously to suspend the Bayside's food permit, but scheduled a meeting for Thursday at 9 a.m. where the venue will have the opportunity to present a valid COVID-19 safety plan.
Fairhaven police officers Scott Coelho and Kevin Chasse told the board about their unannounced late-night visit to the Bayside. They described seeing a full parking lot, cars parked across the street, and people smoking outside. They said more than 150 people were packed into the venue with few masks in sight. Police worked their way through the crowd, and saw groups of maskless people gathered and drinking alcohol at the bar with little evidence that food had been ordered. The bartender was wearing a mask, said police.
State rules for restaurants require that people be sitting at tables spaced six feet apart, and that food be ordered with a drink. Masks must be worn when people are not eating. People are not allowed to order a burger and a beer, and then keep drinking all night, explained John Dalleen of the Massachusetts Department of Labor Standards, who was present for the meeting.
Restaurant owner Kevin Vasconcellos and bar manager Pam Francis sat facing the board, and Vasconcellos pleaded ignorance.
"It's a brand-new situation," he said. "We've improved, it's a fluid situation, and we're not trying to break the laws of the COVID." Vasconcellos remarked that "people get the COVID fatigue" and said the night in question represented a "perfect storm" where his staff lost control of a "busy night." He said he had hired a doorman for the night, but that the doorman's job was to "count heads" and not enforce any rules.
Vasconcellos presented an unsubstantiated claim that those filing complaints were disgruntled customers. "People refuse to buy food, we cut them off, then they get upset and make a phone call," he said.
Board member Michael Ristuccia told Vasconcellos that it's the business of a restaurant owner to know the rules. "You have to educate yourselves," said Ristuccia. "Just because you don't know the rules doesn't excuse you from not following them."
Ristuccia also advised Vasconcellos to adopt a different attitude.
"It's not just a responsibility, it's a mindset," Ristuccia remarked, adding that compliance should be viewed as being as important as the profit motive.
Board member Geoff Haworth said that multiple complaints have been received regarding the Bayside Lounge, starting in July. He said warnings were issued and repeated efforts were made to educate Vasconcellos and his staff.
"Some of our restaurants are becoming bars after 10, 11 o'clock," Haworth said. "If we can't get voluntary compliance, we have to take action."
Haworth said that the board has no desire to be punitive, and instead wishes to be supportive of the town's businesses and act as a proactive force for education. "However, we have to create a level playing field here."
The Bayside Lounge has been fined $1,800 and issued a formal civil citation, Dalleen said. The state official said he would be happy to work with the Bayside Lounge to help them develop a compliant COVID-19 safety plan. "We have templates," he said.
Dalleen reminded Vansconcellos that the state's Alcoholic Beverages Control Commission has been notified, and remarked that the venue's liquor license could be in play if there are more violations. Dalleen said the Bayside's COVID-19 safety plan must be approved by his office as well as the Fairhaven Board of Health.
Reached by phone Monday, Haworth repeated that education is preferable to enforcement, and remarked that non-compliant restaurants create an unfair situation for those that follow the rules. He also said that restaurant owners should make sure they are running a tight ship at this time.
"We will be conducting random inspections," Haworth said.
The Guide to Heated Outdoor Dining on the SouthCoast
Enter your number to get our free mobile app
More From WBSM-AM/AM 1420