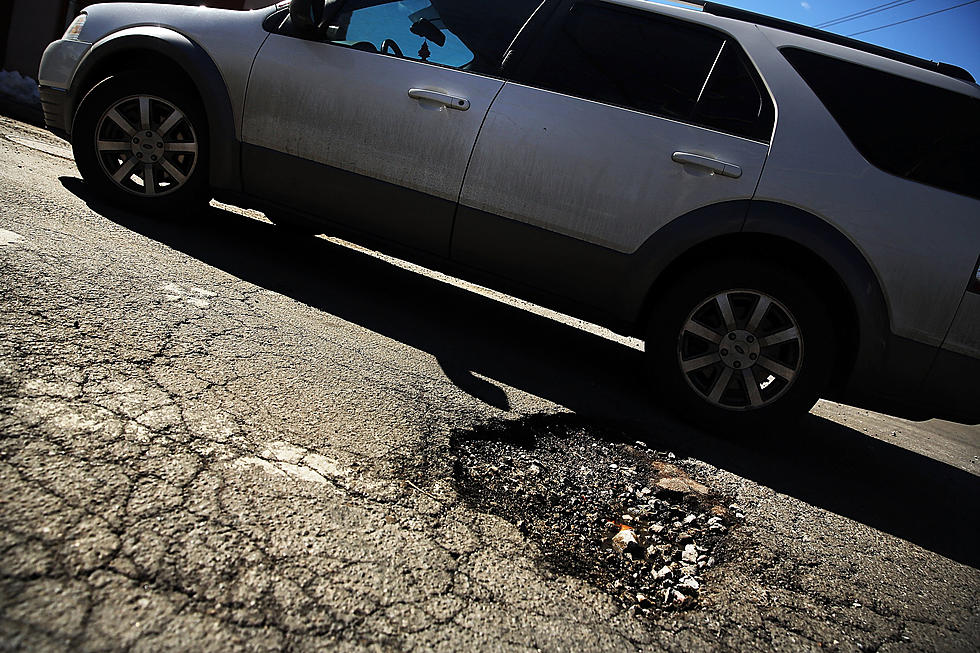 Baker Planning Another $200 Million Local Road Repair Bill
Spencer Platt/Getty Images
STATE HOUSE, BOSTON — It's pothole season in Massachusetts, and Gov. Charlie Baker on Monday said he'll soon be filing legislation awaited each year by municipal officials eyeing the approaching construction season and a chance to fix their winter-battered pavement.
Baker said he plans to file a $200 million local road repair bill "very shortly." In each of the past two years, he's filed a $200 million bill in mid-Feburary -- on Feb. 16 in 2017, and Feb. 12 in 2016.
"Yeah, I think you'll see a Chapter 90 bill from us very shortly and our hope and anticipation is that the Legislature will be able to move relatively quickly on it," the governor told reporters. "The really deep freeze followed by the really big thaw followed by the ton of rain has been really tough on roads. And the other thing we're going to do is talk with our colleagues in local government and see if there is something we can do beyond this stuff everybody's doing now, which is basically patching where they can and recognizing that a lot of the work that would be done at this point will probably be undone by the weather before the end of the winter."
The repair funding for local roads and bridges is an annual agenda item on Beacon Hill, and groups including Construction Industries of Massachusetts and the Massachusetts Municipal Association have in the past asked lawmakers for a multi-year bill at a higher annual value to ease the uncertainty of waiting to see how much money will be authorized and address a backlog of needed repairs.
Chapter 90 is the primary source of funds for road construction and repair projects for most cities and towns, according to the Massachusetts Municipal Association, which conducted a 2014 survey that found municipalities need $639 million annually to keep their 30,000 miles of local roads in a state of good repair.
State transportation officials must by March 1 issue a notice to cities and towns advising them on how much Chapter 90 funding they can expect to receive. If a bill has not cleared the House and Senate and been signed by the governor by the then, officials offer an estimate they note is subject to change.
--Katie Lannan, State House News Service
More From WBSM-AM/AM 1420