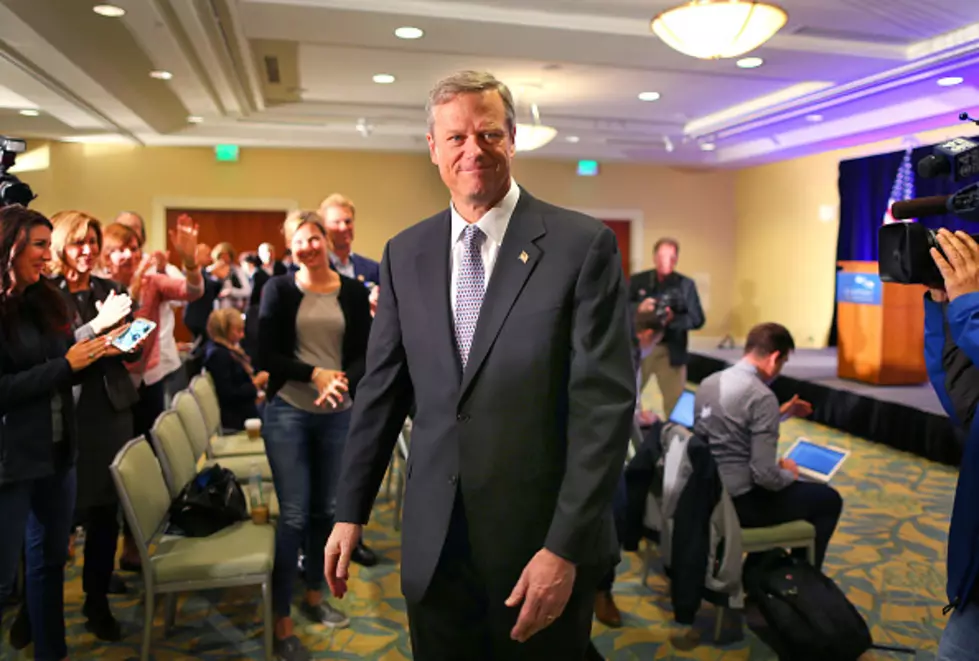 UPDATE: Southcoast Health CEO Named to Baker's Transition Team
Photo by John Tlumacki/The Boston Globe via Getty Images
UPDATE:  The President of Southcoast Health system has been named to Governor-Elect Charlie Baker's transition team.
Keith Hovan and Deb Enos of Neighborhood Health Plan Inc. will co-chair the Healthcare Committee on the team.
Hovan released a statement saying, Massachusetts is a global leader in healthcare, and he looks forward to helping Baker hit the ground running in January, and putting his mark on healthcare in the Commonwealth.
Massachusetts Gov.-elect Charlie Baker has announced leaders of his transition team as he prepares to take the reins of state government from outgoing Gov. Deval Patrick.
Among those tapped by Baker is Martin Meehan, chancellor of the University of Massachusetts Lowel and a former Democratic Congressman from Massachusetts.
The former Democratic congressman will team with Beth Anderson, CEO for the Phoenix Charter Academy Network which operates schools in Chelsea and Lawrence, to lead Baker's advisory committee on schools.
Others chosen by Baker to help lead the transition include former Massachusetts Department of Social Services Commissioner Linda Carlisle, Rappaport Institute for Greater Boston at the Harvard Kennedy School Executive Director of the Steve Poftack, and Massachusetts Mutual Life Insurance Company CEO Roger Crandall.
Baker said his running mate, Lt. Gov.-elect Karyn Polito, will head up the transition team.
More From WBSM-AM/AM 1420