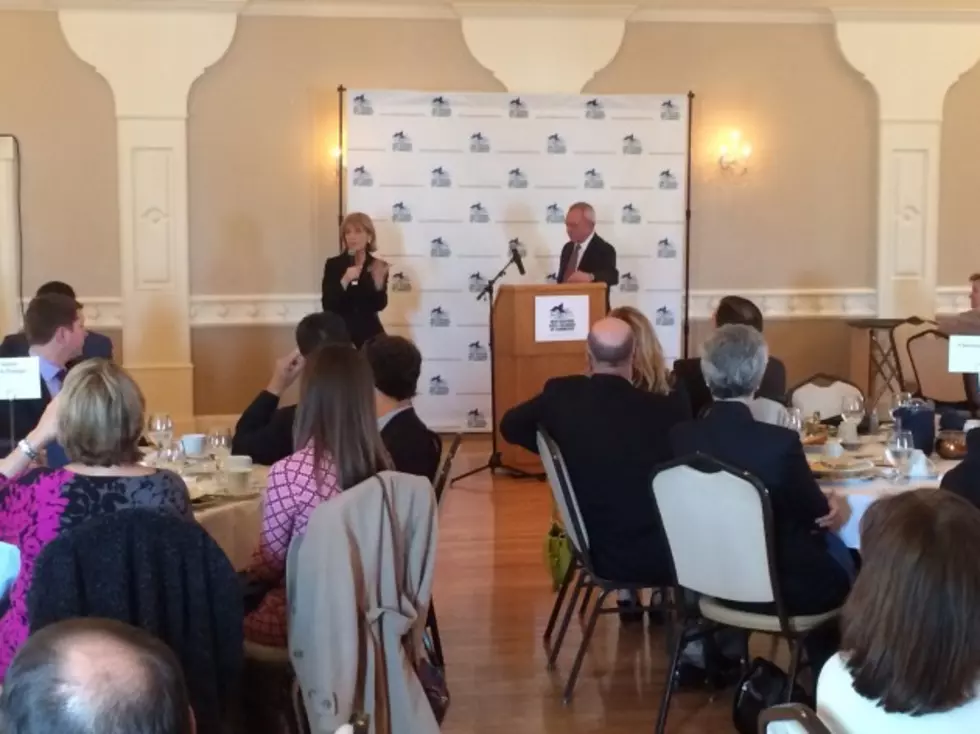 Attorney General Talks About Education
Greg Desrosiers/TSM - Attorney General Martha Coakley takes questions from local business owners.
The Attorney General was in town Friday to speak about the major effects on our local economy.
Martha Coakley was the keynote speaker at the Chamber of Commerce's annual South Coast Legislative Luncheon and addressed a room full of local business owners.
Coakley urged the audience to take a look at our school systems and address the major issues that keep students from focusing in class...
The Attorney General says education in math, science, and technology will be the key to boosting the local and national economy.
She also spoke about the need for South Coast Rail in our community. Coakley believes the addition of a direct train to boston can help boost our state's economy and provide better opportunities to local residents.