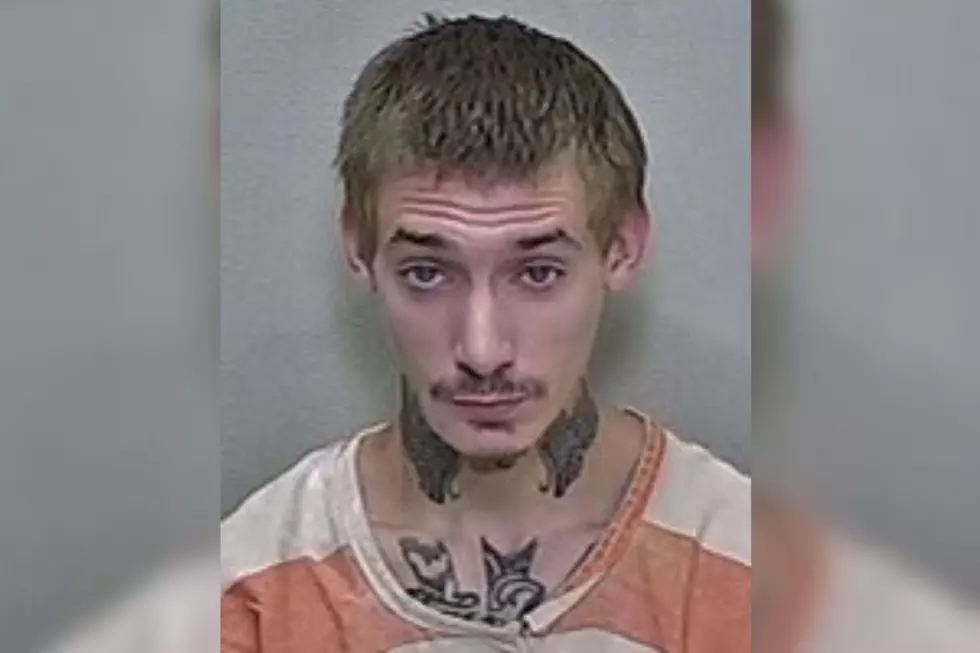 Arrest Made in Second New Bedford Cold Case Rape
Courtesy Bristol County D.A.
NEW BEDFORD — An arrest has been made after another cold case rape in New Bedford was solved with rape kit DNA testing, according to the Bristol County District Attorney's Office.
The D.A.'s office said 28-year-old New Bedford man Dylan Ponte has been arrested and charged in connection to the rape of a 16-year-old girl in the city in July 2012.
Ponte faces charges of two counts of rape and two counts of indecent assault and battery on a person over 14.
According to the office, this is the second arrest made as a result of a new initiative to test previously untested rape kits, after a Worcester man was arrested in May for a 2010 New Bedford rape.
In the early morning hours of July 4, 2012, the victim was drinking alcohol with the defendant and others near Hayden-McFadden Elementary school when she blacked out between around 1 and 7 a.m., as she later told police.
She woke up outside her friend's house at around 7 a.m. without her underwear and with bruising and pain in multiple areas of her body, the D.A.'s office noted.
The victim immediately contacted New Bedford police and went to the hospital with her friend, where a rape kit was done.
According to the office, her kit was one of 1,148 kits from Bristol County that the state lab never fully tested.
But the D.A.'s office obtained a federal grant in 2019 to inventory and test all of the county's previously untested rape kits.
The testing of this particular kit in May ended with a match to Dylan Ponte's DNA profile in the law enforcement CODIS database.
Ponte was already in the system after multiple arrests in Florida in 2020 on domestic assault and battery and other charges.
In a statement, the D.A.'s office noted that the case could have been solved over a year ago if the victim's rape kit had been fully tested, adding that the statute of limitations on the case would have expired in 2027.
"I am extremely pleased that our rape kit testing initiative has already resulted in two cold case rapes being solved from more than a decade ago," Bristol District Attorney Thomas Quinn said.
"Both these cases demonstrate the importance of fully testing all sexual assault kits. If we did not obtain the grant to have all these kits fully tested, this case may never have been solved and the statute of limitations could have expired."
"I am optimistic there are other cases that will be solved as a result of our rape kit initiative," he added.
The D.A.'s office said that the victim expressed "immense gratitude and relief" when she was informed about the criminal charges.
"She is fully on board with the prosecution and looks forward to the culmination of this case," the release stated.
Ponte was arrested on Friday in New Bedford by city police and the state police Violent Fugitives Apprehension Section.
Bail was set at $1,000 cash with conditions.
He is due back in court on Aug. 10.
Massachusetts Unresolved Cases Playing Cards
Playing cards are being distributed to inmates in Massachusetts correctional facilities depicting the victims of unsolved murders and disappearances in the hopes that some inmates may recognize them and help bring closure to their cases.
The Victims in the New Bedford Highway Murders
The New Bedford highway murders took place in 1988, with the bodies discovered into 1989. The killer is confirmed to have killed nine women and suspected of murdering at least two more. Although there were at least three different men considered as suspects by the Bristol County District Attorney's Office, the murders remain unsolved and the families of the victims are still searching for closure. The cases are all featured on the
unsolved cases page
of the Bristol County District Attorney's Office website.
More From WBSM-AM/AM 1420