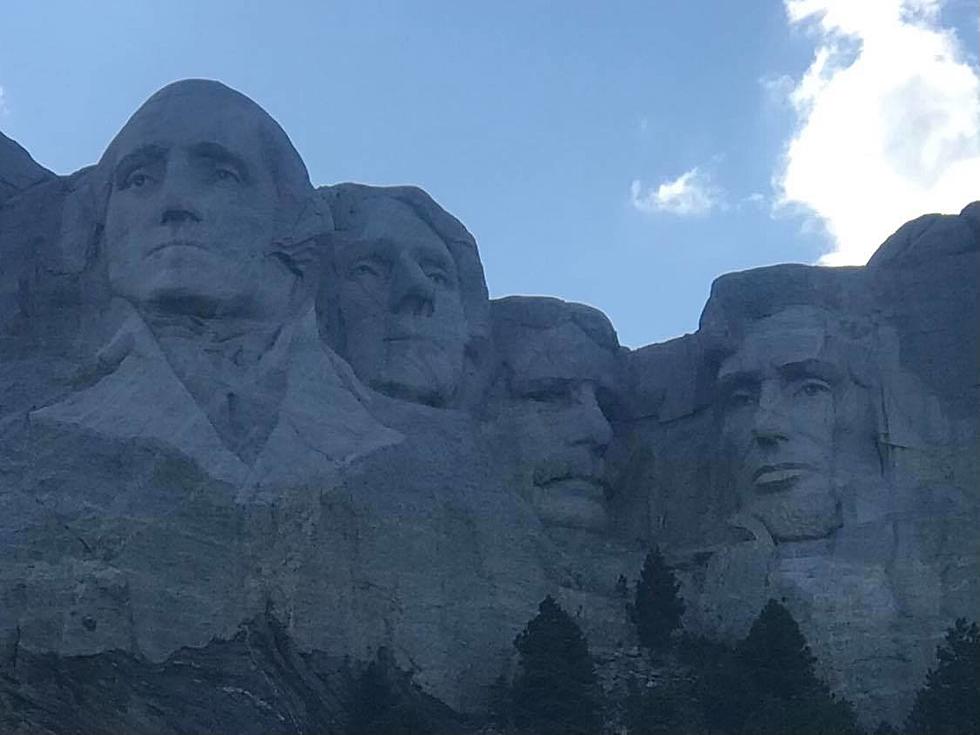 It's Time to America Up, SouthCoast [OPINION]
Barry Richard/Townsquare Media
America is in trouble.
There are forces within our great nation that would erode the very core of who we are as a people. They believe America and our Constitution, which has been the guiding light for freedom-seeking people worldwide since its adoption in 1788, are flawed. They do not accept that America is an exceptional nation under God. They have lost faith in America or perhaps never really had faith in her at all.
We are at a crossroads.
American values, our history, our culture and traditions, and our wonderful flag are under attack. Activist athletes and others kneel or turn away as the national anthem is performed. Historic statues of George Washington, Abraham Lincoln, Thomas Jefferson, and others are vandalized or removed by a woke society. Our children are taught in school that our founders were evil, racist men not worthy of remembering.
A recent poll finds only 52 percent believe America's best days are ahead, but 48 percent say our best days are in the past. That does not bode well for a nation already on the ropes.
Singer Toby Keith's new song "Happy Birthday America" is a sobering view of where some see our country headed. Keith wonders why it is that our kids want to "turn you into something other than yourself." He says America's days are numbered "without the helping hand of God." But God has been banished from our schools and replaced by a socialist agenda and Critical Race Theory.
Lessons with patriotic value have been replaced by Drag Queen Story Time. Young children are lectured about their "white privilege" and alternative sexual lifestyles instead of what it means to be an American.
Our 40th president, the great Ronald Reagan, recognized the danger of where we are headed in 1989 when he delivered his farewell address to the nation. Reagan believed that America is exceptional and understood that if she is to survive, we must teach our children about American values and why it is okay to be patriotic and proud of our rich history.
Please, take a moment to listen to Reagan's words on the subject. They are chilling.
We must reclaim our nation and restore its proud heritage. It has to begin at the grassroots level and in our schools. We must free our children from the indoctrination and radical left-wing theories and reintroduce them to American history, civics, and patriotic values.
America is celebrating its 245th birthday this weekend. Ours is not a perfect nation, but it is the best that's ever been. As the 16th president, Abraham Lincoln, said in his annual message to the Congress in 1862, just one month before signing the Emancipation Proclamation into law, America offers the "last best hope of Earth" for freedom.
As the SouthCoast celebrates Independence Day, I ask that you reflect on your childhood and the lessons you were taught. Are you teaching your children what it means to be an American? Are you instilling in them the ideals of democracy and freedom and respect of your American heritage? If not, perhaps it's time to begin or America's best days may truly be behind her.
Happy Birthday, America!
Barry Richard is the host of The Barry Richard Show on 1420 WBSM New Bedford. He can be heard weekdays from noon to 3 p.m. Contact him at barry@wbsm.com and follow him on Twitter @BarryJRichard58. The opinions expressed in this commentary are solely those of the author.
LOOK: Famous Historic Homes in Every State
11 Franklin Delano Roosevelt Quotes That Will Give You Hope
More From WBSM-AM/AM 1420