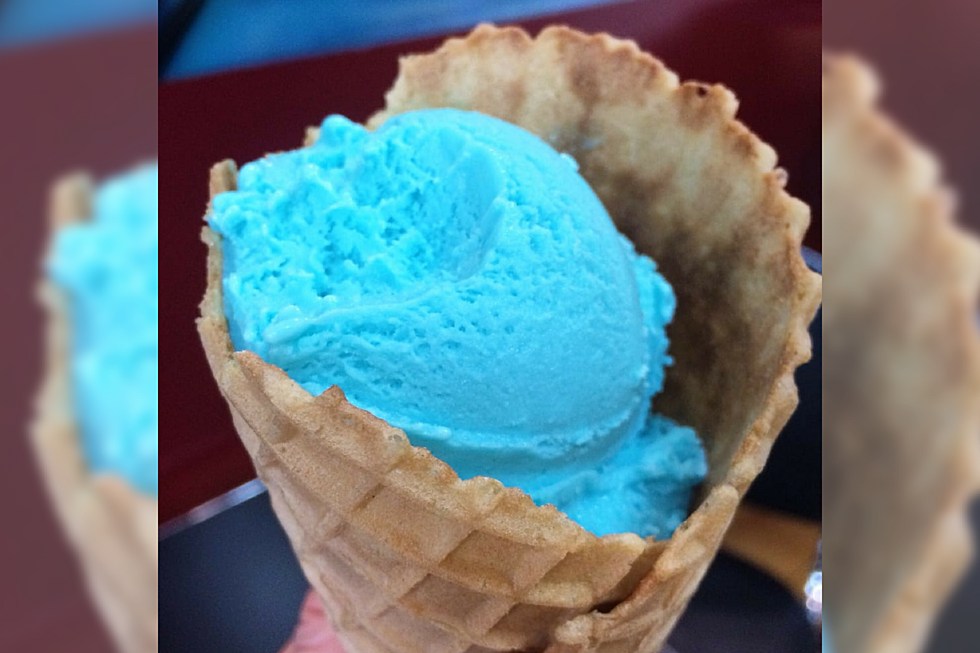 A Double Dare for Local Ice Cream Joints [PHIL-OSOPHY]
Jen F. via Yelp
Blue Moon ice cream is as popular in the Midwest as coffee milk is around here. Have you ever tasted the Superman of ice cream flavors? Probably not, because nobody makes it in these parts.
The absolutely gorgeous turquoise color and secret flavor is a treasured recipe, but I think with a little internet digging, one might turn up new local hit.
To some, it has a mild hint of almond extract, while others insist it has more of a light citrus taste, but is also a mix between Froot Loops, Trix, Fruity Pebbles--or is it vanilla pudding? Even Yelp reviewers can't figure out the flavor.
Truth be told, you're going to have to let your own imagination run wild on this one, if somebody around here does some culinary hunting.
Blue Moon has an interesting history. Some sources give Bill "Doc" Sidon credit with inventing the secret formula that's patented. Someone came fairly close to recreating this cosmic-colored flavor by the name of "Chef #218515" of the now defunct Food.com. The recipe had to be taken down, but other websites were quick to republish it.
So, Blue Moon's makeup remains a big, flavorful, colorful and sweet creamy mystery that is one of the most popular flavors in Midwestern America.
Will someone on the SouthCoast take me up on my double dare? I'll be the first in line at your ice cream window to try it!
Phil Paleologos is the host of The Phil Paleologos Show on 1420 WBSM New Bedford. He can be heard weekdays from 6 a.m. to 10 a.m. Contact him at phil@wbsm.com and follow him on Twitter @PhilPaleologos.
More From WBSM-AM/AM 1420