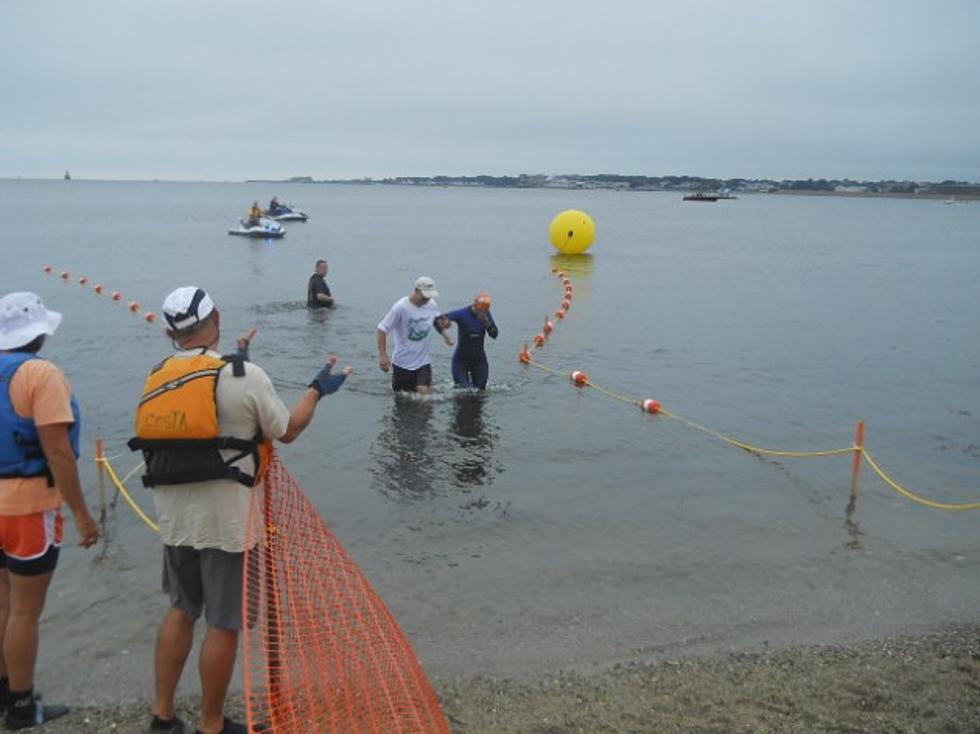 300 Take Part In Buzzards Bay Swim
TSM - Swimmer approaches Finish Line in Fairhaven
The 20th annual Buzzards Bay Swim attracted more than 300 swimmers and raised thousands of dollars for the Buzzards Bay Coalition . 
Swimmers jumped in the water Saturday at Davey's Locker in New Bedford, and swam a mile and a quarter to the shores of Fort Phoenix in Fairhaven. 
Retired Dartmouth Public School teacher Nancy Smith has been doing the swim for fourteen years.
Because of reports of Portuguese Man o' Wars in area waters, organizers stationed safety guards in boats along the course, to sweep away any ocean threats. 
64 Year old Joe Vinagre has taken part in the swim for years, and he's noticed a big improvement in water quality......
The Buzzard's Bay Coalition is hoping the event will raise more than $100,000 for their education programs in communities which surround Buzzards Bay.
More From WBSM-AM/AM 1420