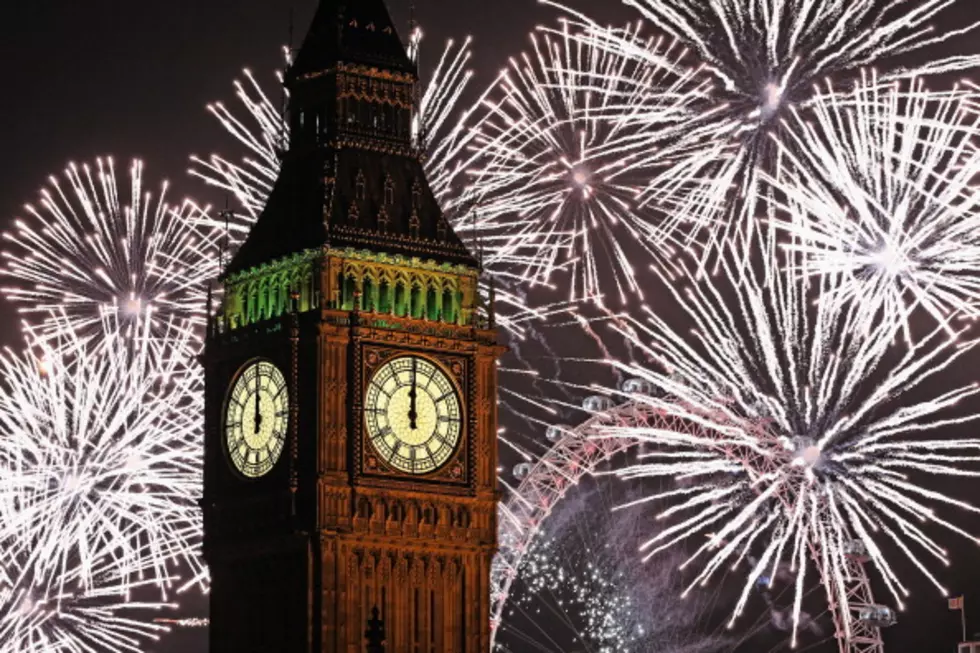 2014 Welcomed Around The Globe
Getty Images - Fireworks in London
Cities around the world have welcomed in the new year.
    At the stroke of midnight, a giant, shimmering ball with 2,688 crystals was dropped in New York City's Times Square.
    Las Vegas held one its biggest ever New Year's Eve celebrations, with sold-out concerts and an eight-minute long fireworks show.
    In London, the celebration tasted as good as it looked. London welcomed 2014 with a mixture of futuristic fireworks, peach-flavored snow, edible banana confetti and orange-scented bubbles.
    In the Philippines, more than 260 people were injured by firecracker blasts and celebratory gunfire.
And in the city of Tacloban (tahk-LOH'-bahn), where thousands died in a November typhoon, the village chief said, ``Many here are welcoming the new year after losing their mothers, fathers, siblings and children so you can imagine how it feels.''
More From WBSM-AM/AM 1420