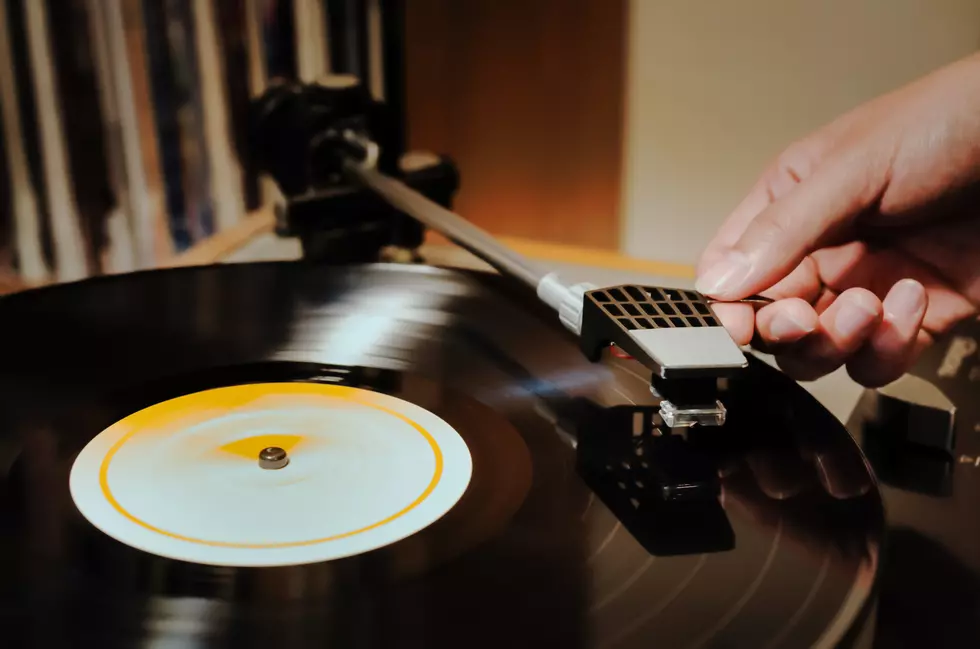 Hard Rock's 10 Most Perfect Songs 1969-1974 [OPINION]
Getty Images/iStockphoto
The late 60s and early 70s were an important time in American history, as the nation was torn apart by an unpopular war in Vietnam, while the sexual revolution began, feminism surged as high as the space race and televised media changed the pace and volume of information digested by Americans.
To say we were in a culture shock would be an understatement.
Technology, enlightenment, individualism, and multiculturalism all clashed at the same intersection in America, and at the same time. There was so much to say, and rock and roll said it all.
Here are my picks for the top 10 perfect hard rock tracks of that time period:
10. "Won't Get Fooled Again," The Who (1971)
Time has helped us to forget but the recordings won't. The Who, best known for their part of the 1960s British Invasion, continued to remain relevant in the 1970s. This song was among my favorites and my choice to prove the consistently great songwriting and presence they displayed.
9. "Iron Man," Black Sabbath (1970)
The birth of heavy metal. Guitarist Tony Iommi and legendary frontman Ozzy Osbourne became instant innovators of rock with their second and iconic album Paranoid. They went from a cult following to mainstream lords of darkness with the more commercial record featuring many hits, including this one.
8. "Freebird," Lynyrd Skynyrd (1971)
Either in jest or sincere, this song is requested at virtually every live performance on earth. But in truth, this was an undeniably important song merging southern rock with hard rock. The tragic loss of Lynyrd Skynyrd band members in the 1977 Louisiana plane crash probably cost the music world many more important songs like this blockbuster.
7. "Space Oddity," David Bowie (1969)
While I was never a big David Bowie fan, looking back it would be stubborn to deny his importance in this era and his very unique and sound songwriting skills. His greatest accomplishment was centered on this song found on the platinum-selling concept album titled the same as the song. Bowie tipped his hat at the American space program which safely landed mankind on a different celestial body (the moon) for the first time in history in July of 1969.
6. "Smoke on the Water," Deep Purple (1973)
One of the most recognizable hard rock guitar riffs ever, this band also emerged from Britain, which seemed to have a bottomless well of superior rock performers. Among my favorite singers, Ian Gillian was the lead vocalist. He is almost equally known for his part of Jesus Christ on Jesus Christ Superstar (the "Brown Album"). Deep Purple was a mainstay on the airwaves throughout the 1970s and through today on classic rock music platforms.
5. "Love Her Madly," The Doors (1971)
Arguably, the most interesting rock star in history, Jim Morrison, helped The Doors to propel American rock back on the scale during a time when it seemed only the Beach Boys were weighing in. They almost had their own genre within hard rock. The Doors were well received in Great Britain and Europe as they were in the U.S. It was hard to choose which of their songs to include here but I chose this one, as it is one of my personal favorites of theirs.
Morrison would go on to a deeper path of self-destruction with each album released and while the rest of the band got better, his well-documented demise brought an end to what should have been a band mentioned in the same breath as The Rolling Stones, The Who, and Led Zeppelin.
4. "Ramble On," Led Zeppelin (1969)
Look, not my very favorite, but high on my list, Led Zeppelin was probably the highest-rated band in terms of the essence of rock, the era for which they represented, talent and well-earned stardom. Three words you're not likely to ever hear without someone joking are "Led Zeppelin sucks." One almost forgets just how superior they were if the music isn't currently being played but as soon as you hear it again, you are brought back to the realization that this is the band for which remains here in 2020 as the gold standard of rock and roll. "Ramble On" has Zeppelin's DNA all over it and includes a favorite topic of theirs, The Lord of The Rings.
3. "Let It Be," The Beatles (1970)
Released after the band broke up, "Let It Be" would remind the world of just how diverse the Beatles were in their writing. The song resonated at the peak of the pacifist "hippie" anti-war movement. It had as many meanings as listeners but the fact that people knew the recording was the last they would ever get from the Beatles propelled record sales ever further. There should be no denying this song's importance and composition as among the best of that time.
2. "Honky Tonk Women," The Rolling Stones (1971)
Probably my favorite Stones song, I loved the opening riff and the unique and unpredictable approach by Charlie Watts with the iconic drum beat. Combined with the seedy lyrics by Jagger, it proved that the changing of the decade didn't seem to affect the bottomless pool of songwriting, evolving, and energy of the Rolling Stones. Their longevity has a lot to do with their chameleon-like ability to successfully morph through the changes of rock and roll.
1. "Stairway to Heaven," Led Zeppelin (1974)
For almost 20 years, as great as this song is, it was overplayed if not at an annoying level. When Mike Myers' character was told it was banned from being played in the record store in Wayne's World, we all understood why.
That said, if I was going to send one song into outer space to share with some unknown extraterrestrial race, this would be the one I would choose to represent rock and roll. It is deep, it is spiritual, and the slow and patient build comes to a climax and guitar solo that does anything but disappoint.
I am unaware of a better-constructed studio song than Led Zeppelin's "Stairway to Heaven." I could not find a live performance version to do it justice.
Ken Pittman is the host of The Ken Pittman Show on 1420 WBSM New Bedford. He can be heard Saturdays from 9 a.m. to noon. Contact him at ken.pittman@townsquaremedia.com. The opinions expressed in this commentary are solely those of the author.
Enter your number to get our free mobile app
More From WBSM-AM/AM 1420