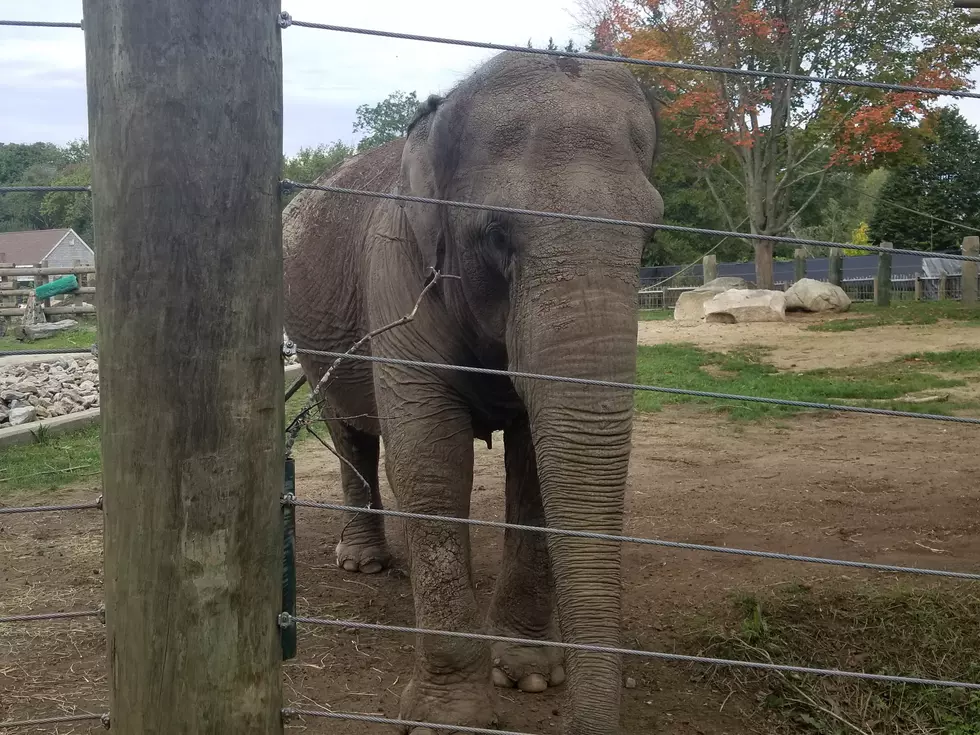 Zoo Director Responds to Elephant Lawsuit
Tim Weisberg/Townsquare Media
NEW BEDFORD — Buttonwood Park Zoo Director Keith Lovett has issued a response to claims of mistreatment of the zoo's two Asian elephants, Ruth and Emily.
A group called Friends of Ruth and Emily, Inc. filed suit against the City of New Bedford in U.S. District Court in Boston on September 21, seeking to have the elephants removed from the zoo's possession.
Initially, Lovett declined to comment on the lawsuit. However, this afternoon, he issued the following statement:
Buttonwood Park Zoo has been served with a civil complaint alleging that the Zoo's elephants have been subject to mistreatment. The complaint is entirely lacking in merit.
Buttonwood Park Zoo takes the care and safety of our beloved elephants seriously, as we do with all of our animals. Emily and Ruth have called New Bedford home for more than thirty years, and have thrived here.
The Buttonwood Park Zoo is inspected by the U.S. Department of Agriculture and the Association of Zoos and Aquariums regularly and is in good standing with both. We are one of only 232 facilities accredited by the Association of Zoos and Aquariums.
In response to similar complaints by the same complainant in 2015, the Zoo had a panel of experts perform an independent review of its Asian elephant program. The panel performing the review consisted of an elephant veterinarian with vast experience working with elephants in zoos and sanctuaries, a nationally renowned veterinary behaviorist, and a captive elephant management expert.
The panel provided the Zoo a thorough report of their findings based on in-depth, first-hand observations, and unconstrained access to the elephants, facilities, keepers, and records. Overall, the panel gave the Zoo a very favorable review. Of particular note, the panel expressed their expert opinion that "The BPZ Elephant staff is stable, experienced, and fully supported by Zoo leadership… Further, the BPZ Elephant team boasts an impressive combined amount of hands-on experience in both the zoo profession generally, and specifically working closely with elephants."
We have been and remain committed to providing the highest quality of care to our elephants.
--Keith Lovett, Director, Buttonwood Park Zoo
More From WBSM-AM/AM 1420