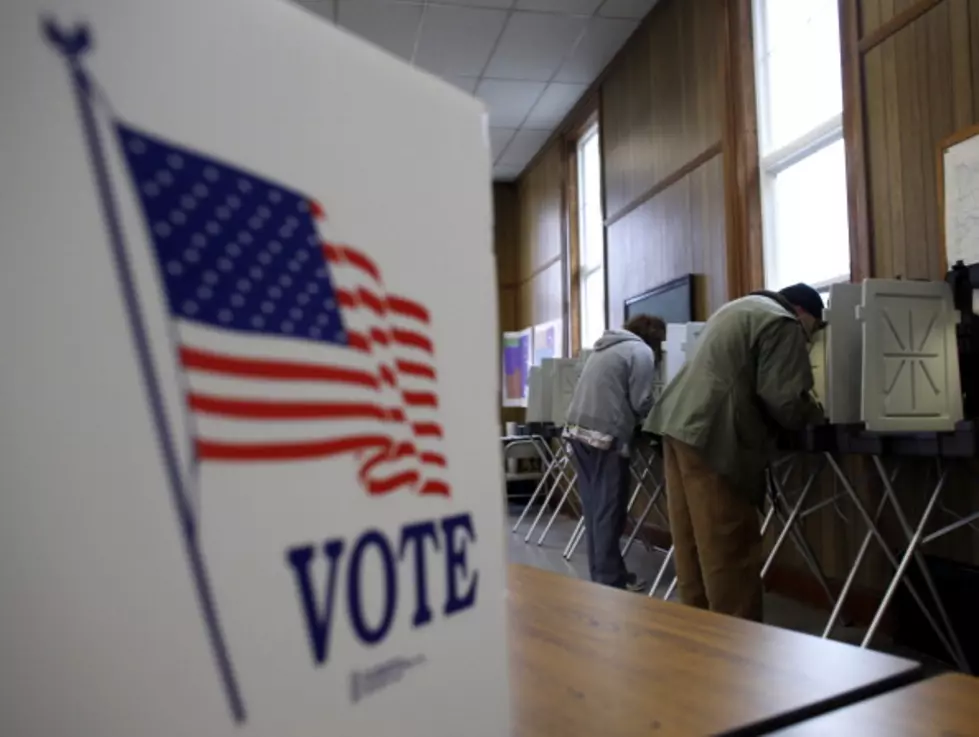 Why I'm Voting No on All Three Ballot Questions [PHIL-OSOPHY]
Photo by Darren Hauck/Getty Images
Here go some of my quick-fire musings on Tuesday's upcoming election:
On Ballot Question #1 - I'm voting NO. I really doubt it would accomplish its lofty goals. Plus, the majority of hospitals don't have the kind of money to hire staffing mandated by this question. I'd rather keep things the way they are, instead of throwing a monkey wrench into it and really screw things up big time.
Question #2 - This question aims to reverse the Citizens United Supreme Court decision by creating a state commission of politicians and activists who will restrict the voice of free speech. Citizens United empowers workers and their employers to have the same voice workers and their unions have. If it's good enough for them, it's good enough for everyone. This is a NO brainer!
Question #3 - Transgender people deserve dignity and respect! By the same token, my wife, daughters and granddaughter equally deserve safety and privacy. A man identifying as a woman has no place in the shower room with my ladies. Plus, how can you trust the person is telling the truth about his identity? This law demands women and young girls to just give up their dignity and privacy in the name of an ideology. That's insane. My vote is NO.
Hooray to the editorial staff of the Boston Herald for endorsing a balanced, intelligent and disciplined leader in bipartisan common sense, Keiko Orrall for State Treasurer. Keiko is up to the task! Keiko Orrall gets my vote and endorsement.
Please take positive public action to honor November as Pancreatic Cancer Awareness Month. World Pancreatic Cancer Day is Thursday, November 15. If you can participate in PurpleStride Boston 2018 on Sunday, November 4 at 11 a.m. at the Boston Common centered at the Parkman Bandstand, that would be awesome.
Phil Paleologos is the host of The Phil Paleologos Show on 1420 WBSM New Bedford. He can be heard weekdays from 6 a.m. to 10 a.m. Contact him at phil@wbsm.com and follow him on Twitter @PhilPaleologos. The opinions expressed in this commentary are solely those of the author.
More From WBSM-AM/AM 1420