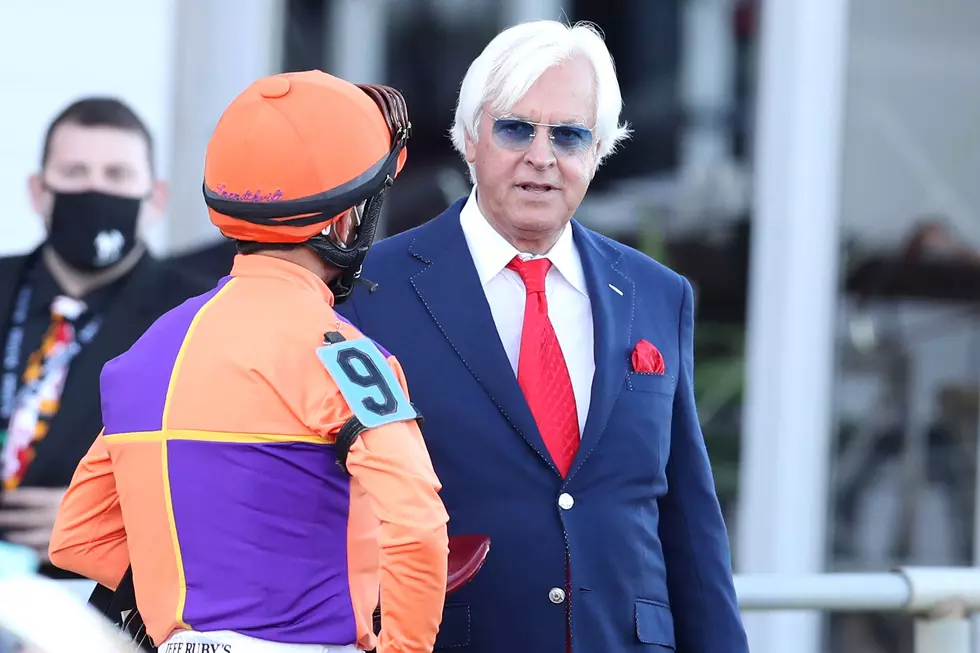 Where There's Money There's Corruption [PHIL-OSOPHY]
Getty Images
People outside the horse racing industry hear horror stories in the media about how racehorses are drugged and abused, and it's true, some racehorses even get addicted, just like people do.
A racehorse is compelled to run so fast, they injure themselves, just like athletes do. But instead of letting the animal rest and recover, there are trainers and veterinarians who give them drugs so they won't feel the pain and can keep on racing, which can cause the injury to worsen. Those are the folks some of the blame belongs to because this is a money-making business that they think is lordlier than the welfare of the horse. They live by the philosophy that money talks and horse crap walks.
I need more information about the Bob Baffert suspension before I render an opinion, but people outside the horse racing industry may not realize that steroids are legal in 28 of the 38 states where horse racing is held, and their use is prevalent. Steroids have been part of horse racing long before they became synonymous with professional athletes.
When there's a stable that continuously pushes the trainer and the vet to keep the animal incessantly ready to race, the dependency on drug usage grows. It doesn't take but a minute to ask your search engine to find stories about Triple Crown winners who were reliant on drugs. That's such a sad commentary for the sport of kings, the sport that I love.
There's one more culprit that could use some exposing here: jealousy. Baffert, in the horse industry, is equivalent to Zeus on Mount Olympia. There are some pretty evil people in this world who would like to depose Zeus, to make space for new leadership, in an industry that makes $40 billion a year.
What horse racing stands in need of is principled people to own and regulate it.
Phil Paleologos is the host of The Phil Paleologos Show on 1420 WBSM New Bedford. He can be heard weekdays from 6 a.m. to 10 a.m. Contact him at phil@wbsm.com and follow him on Twitter @PhilPaleologos. The opinions expressed in this commentary are solely those of the author.
LOOK: 50 images of winning moments from sports history
Sometimes images are the best way to honor the figures we've lost. When tragedy swiftly reminds us that sports are far from the most consequential thing in life, we can still look back on an athlete's winning moment that felt larger than life, remaining grateful for their sacrifice on the court and bringing joy to millions.
Read on to explore the full collection of 50 images Stacker compiled showcasing various iconic winning moments in sports history. Covering achievements from a multitude of sports, these images represent stunning personal achievements, team championships, and athletic perseverance.
More From WBSM-AM/AM 1420