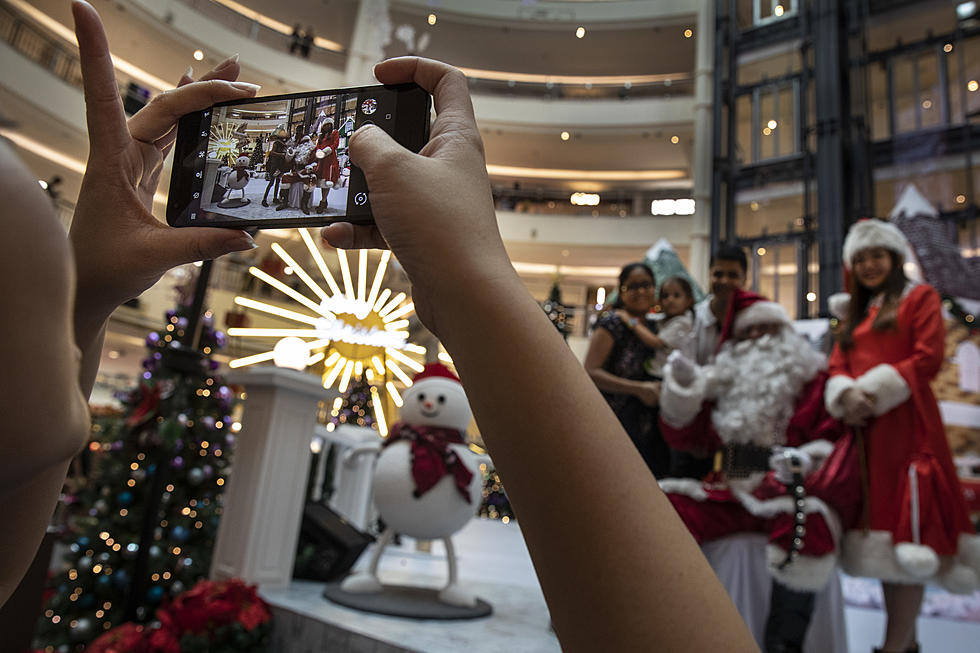 When Santa's Wish List Is Ungettable [PHIL-OSOPHY]
Getty Images
It's one of the most demanding jobs around. It pays very well, but it requires long hours, physical and mental endurance and a high tolerance for stressful questions. It's playing a mall Santa's helper. I say helper because I believe there's only one Santa, but he needs lots of helpers, especially in all the thousands of malls. And even though he sits around all day, the job is draining when kids ask for cringe-making gifts.
The best Santa's helpers go through exhaustive training that covers almost every situation that's bound to arise. And no matter what, they have to go the method acting route and always stay in character.
Keeping the magic in the holidays for children and others isn't easy because of some of the many thorny situations and prickly questions. One mall Santa, a retired police officer, had a little girl sit on his lap as she explained all she wanted for Christmas was her mother to come home. The woman had died in a car crash on Thanksgiving.
Santa Claus is like enchantment because children sit on the lap of a man they've never met, but one they already know and trust. Sometimes they open up to him more than they have to their own families. Usually they ask for toys, but fairly frequently it's a much tougher request. Kids have asked Santa to cure a relative's illness, reunite divorced parents, resurrect a pet or end a stretch of unemployment for a parent. Not easy requests for a mall Santa who has to remember never to make veiled threats about naughtiness. They're taught strategies for spotting full diapers in the photo line, wired teenagers waiting to pull a prank and how to properly hold toddlers without getting kicked in the jingle bells.
Mall Santas have to be understanding. There was a woman in her 80s who sat on Santa's lap and confided in him. She was suffering from Alzheimer's. There was a couple who brought a photograph of their baby who didn't make it to age one but wanted Santa to pose for a picture with their child anyway.
And as for the little girl, the one asking for her mother back, the Santa I mentioned earlier remembers how he responded that day. He said, "She's still right here in your heart. Close your eyes, and you'll see her."
The next time you pass by a mall Santa, give him a smile of appreciation. It's not an easy job.
Phil Paleologos is the host of The Phil Paleologos Show on 1420 WBSM New Bedford. He can be heard weekdays from 6 a.m. to 10 a.m. Contact him at phil@wbsm.com and follow him on Twitter @PhilPaleologos. The opinions expressed in this commentary are solely those of the author.
Enter your number to get our free mobile app
More From WBSM-AM/AM 1420