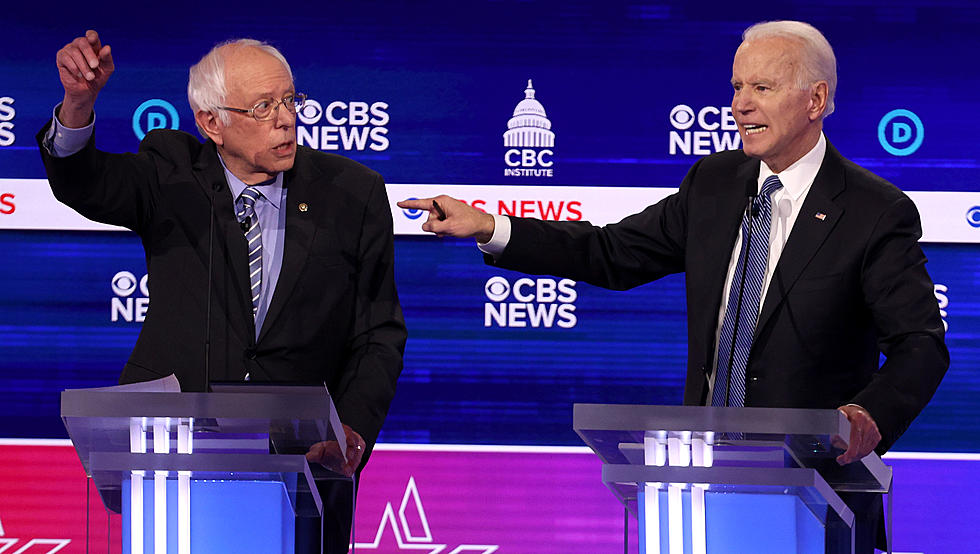 What's Coming Down the Pike [PHIL-OSOPHY]
Getty Images
Following that historic Super Tuesday primaries, I think more people will be tuning in to the debates. The next one is slated for Sunday, March 15 in Phoenix, days before the Arizona primary.
This will be the 11th one during the primary process. Specifics haven't been announced regarding qualifications. CNN, Univision and CHC BOLD, the political arm of the Congressional Hispanic Caucus, are expected to host, and will air at 8 p.m. on CNN, CNN in Spanish, CNN International and Univision. CNN's Dana Bash and Jake Tapper will be joined by Univision's Jorge Ramos as hosts.
Will you be more interested in watching this debate? I will.
There are still 37 states and territories that will go to the polls to pick the candidate they want to see nominated at their party's convention. By the end of March, roughly 65 percent of delegates will be allocated. I believe March will be very interesting to watch because either one candidate will amass a huge delegate lead, or the two will run neck and neck to the convention.
March 10: Idaho, Michigan, Mississippi, Missouri, North Dakota and Washington will all hold their primary contests that day. Michigan, a key state in the general election, will be the largest in play with 125 delegates to allocate. Overall, nine percent of all pledged delegates will be up for grabs on March 10.
March 17: The states heading to the polls are Arizona, Florida, Illinois and Ohio. The biggest electoral prize is Florida, which will award 219 delegates. Polls currently show Joe Biden leading the pack in the Sunshine State.
April 28: New York and Pennsylvania will be the two biggest states on the ballot, allocating 274 delegates and 186 delegates, respectively. Other states that will head to the polls are Connecticut, Delaware, Maryland and Rhode Island.
June 2: This is the last major day for state primaries. New Jersey will be the largest state to vote, as it is responsible for awarding 126 delegates. Montana, New Mexico, South Dakota and Washington D.C. will also weigh in on the race.
Soon, we'll see two people going in and one person coming out. Film at 11.
Phil Paleologos is the host of The Phil Paleologos Show on 1420 WBSM New Bedford. He can be heard weekdays from 6 a.m. to 10 a.m. Contact him at phil@wbsm.com and follow him on Twitter @PhilPaleologos. The opinions expressed in this commentary are solely those of the author.
Enter your number to get our free mobile app
More From WBSM-AM/AM 1420