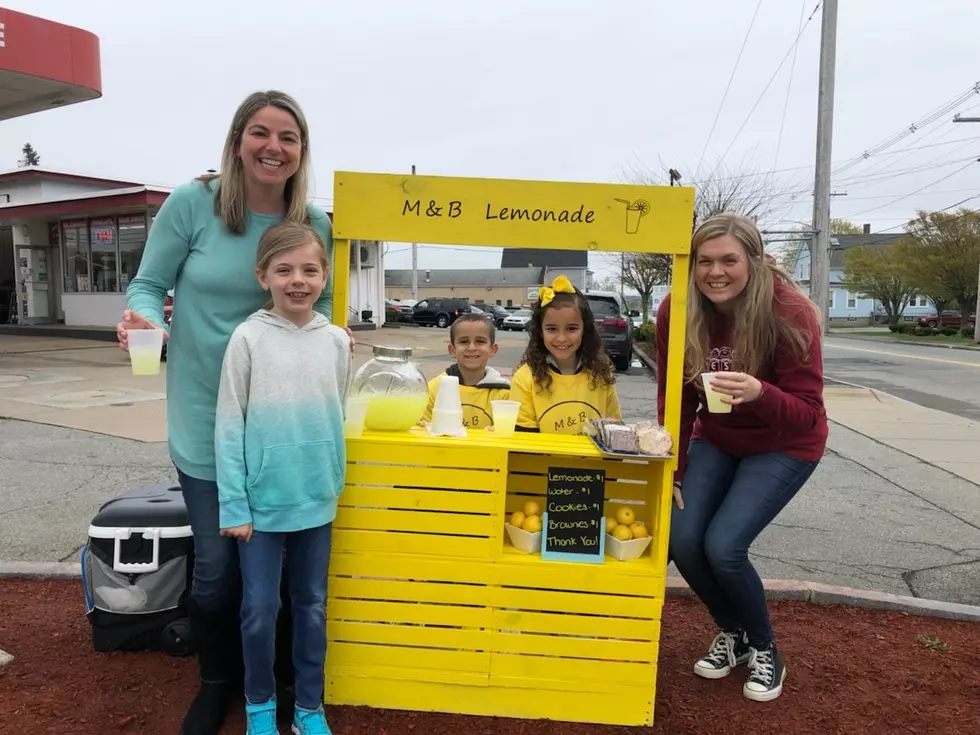 What Will Your Stand Say About You? [LEMONADE DAY]
Contributed Photo
"Belief in oneself is one of the most important bricks in building any successful venture." - Lydia M. Child
Now that you've decided on what kind of lemonade to sell and where to sell it, developed your brand, created a logo, and a catchy slogan to advertise your business, we can bring it all together in your lemonade stand.
Your stand is important because this is where you'll do business and serve your customers.
It's where all of your planning and creativity come together. What your stand will say about you. Will it match your brand and reflect on what your business is all about?
Before settling on a stand, keep these four things in mind:
Attractive - looks good, get more customers
Functional - Needs to be sturdy and safe, big enough to hold everything you need
Portable - how will you transport the stand to your location?
Cost-effective - the cost will vary by type
Your stand could be as simple as a wagon or a folding table that your already own or could borrow from a friend or family member. It can be purchased or homemade, and your business partner could assist you. Just remember, the more unique your stand is, the more it will stand out.
Think about what type of stand will be a good fit for your location and budget. There will be many other items you'll need to sell lemonade, like a pitcher, cash box, tip jar, ice chest, chairs, mixing spoon, kitchen gloves, and napkins. Make a list of all the things you'll need, and borrow as many things as possible to save money.
Don't forget to take a picture of your stand and submit it to the Best Stand Contest!
---
Lemonade Day Southcoast 2020 is made possible by support from our sponsors including BayCoast Bank, Andrews Fruit & Produce, 7-11 Mattapoisett, Auclair's Market, Care Free Homes, Cape Air, Muffler & Brake Complete Car Care, Mosquito Squad of Southeastern Mass, and Interiors by Paul Chaisson.
Get Inspired With These SouthCoast Lemonade Day Stands
Enter your number to get our free mobile app
More From WBSM-AM/AM 1420