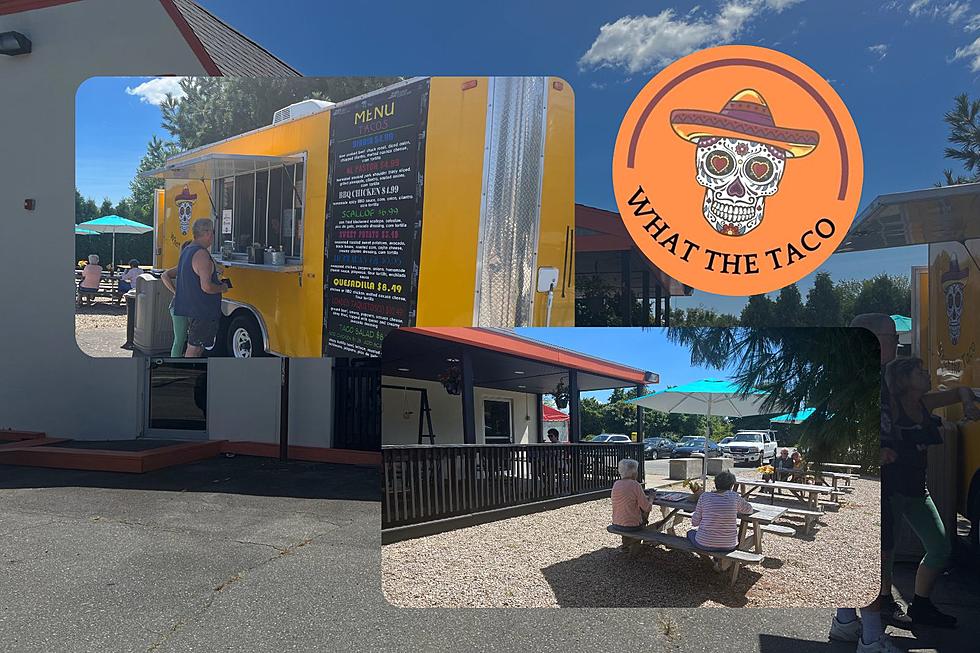 Popular Mattapoisett Mexican Food Truck Will Open New Cantina
Megan St. John
Megan St. John of Fairhaven is the proud owner of What the Taco, a food truck in Mattapoisett, and she will soon become the owner of her very first brick-and-mortar restaurant on County Road.
She accomplished this in less than a year.
Mattapoisett has shown What the Taco so much love in the past six months, and St. John is thrilled to open What the Taco Cantina, a home for her beloved Mexican cuisine with a few additions thrown in.
Who is Megan St. John?
St. John has grown up in the restaurant industry. Raised in Dartmouth, she got her first job at 15. Eventually, she made her way to the restaurant scene in Mattapoisett where she worked for 15 years in places like Turk's Seafood and Stowaway.
Earlier this year, David Nicolosi, her friend turned business partner, told her about an empty food truck at Mahoney's Building Supply, and by February of this year, she took that truck and turned it into What the Taco, a Mexican food truck where everything is fresh.
"From the salsa to the avocado sauce, it's all homemade," she said.
St. John wasn't done with her restaurant journey. She still had big ideas for her brand.
"I've always been somewhat of an entrepreneur," she said. "I used to cook premade trays for the fishing boats, and I always had an idea to do something with a food truck."
With her entrepreneurial spirit and her passion for food, she decided to take What the Taco to the next level.
Going from a Successful Food Truck to a New Restaurant
"We were going to do an outdoor beer garden (outside of the food truck) and we applied for our beer and wine license, but it's a really long process," St. John said. "Then, Jack's Kitchen became available when the owners retired."
It was the perfect fit. St. John purchased the property on 20 County Road (formerly Jack's Kitchen) and with the help of Nicolosi, she is making moves to bring her Mexican cantina to life.
What to Expect at What the Taco Cantina
When St. John started her food truck, there were 10 items on the menu. Now, she proudly offers 20.
"I'm always adding new stuff,  I try to switch it up," she said.
From her tacos and burrito bowls to quesadillas and salads, St. John's beloved homemade recipes will be the star of the show at the new restaurant, and she plans on expanding the menu even further. There will also be a full-service bar to accompany her highly sought-after Birria tacos.
Nicolosi and St. John aim to have What the Taco open on County Road by November of this year, but for now, you can get your taco fix at St. John's taco truck parked right outside.
Take a Look Around Poi Market in Mattapoisett
Poi Market in Mattapoisett is now open at The Ropewalk. Here's what it looks like inside.
Mattapoisett's $3.8 Million View
Located on one of Mattapoisett's most desirable waterfront streets, 5 Shipyard Lane is one of the most luxurious homes
for sale on the SouthCoast.
More From WBSM-AM/AM 1420