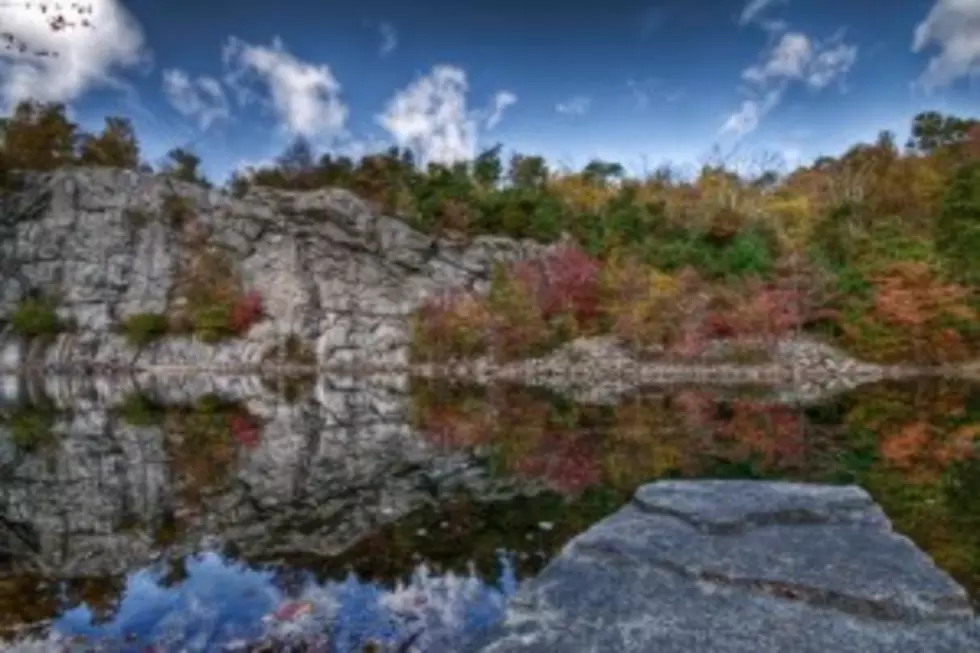 What is The Bridgewater Triangle?
The Assonet Ledge, located in the Freetown State Forest--one of the hot spots of paranormal activity in the Freetown State Forest.
By now, you've probably heard the WBSM hosts talking about something called "The Bridgewater Triangle." That's because this coming Sunday, local filmmakers Aaron Cadieux and Manny Famolare will debut their feature-length documentary of the same name at UMass Dartmouth (limited tickets are still available, plus there is a pay-per-view streaming option for those who can't make it to UMD). Myself and my Spooky cohorts will be there as part of the Q&A panel following the show, and it will be emceed by WBSM's own Phil Paleologos.
But just what is The Bridgewater Triangle? In 1983, researcher Loren Coleman described it in his book Mysterious America as a 200-square mile region in Southeastern Massachusetts that seemed to be a vortex of all types of paranormal activity. From ghosts and UFOs to cryptid creatures such as Bigfoot and giant man-sized birds knowns as Thunderbirds, the Triangle ran the gamut of legend and lore.
Over the years, my Spooky Southcoast show has made it annual tradition to dedicate an entire episode to the Triangle, with some of the best researchers and paranormal investigators to ever step foot in the Triangle as part of the show. I usually man "home base" in the Spooky Studio along with "The Silent Assassin" Matt Costa, and we send Science Adviser Matt Moniz out into the field along with a slew of other investigators. They all head to different paranormal "hot spots" throughout the Triangle, and during the course of our on-air discussion, we have each team call in and report what's going on while they're out there. Some years, nothing happens, but others...well, we've had our teams go through plenty of strange occurrences while in the Triangle.
The 2013 edition will air this Saturday night, on the eve of the documentary's world premiere. Aaron and Manny will join us in-studio as we discuss the film, the stories in it, and we try to connect the dots on one of New England's greatest mysteries. The teams will also be checking in from various points that are discussed in the film.
Also, check out the trailer for the documentary:

More From WBSM-AM/AM 1420