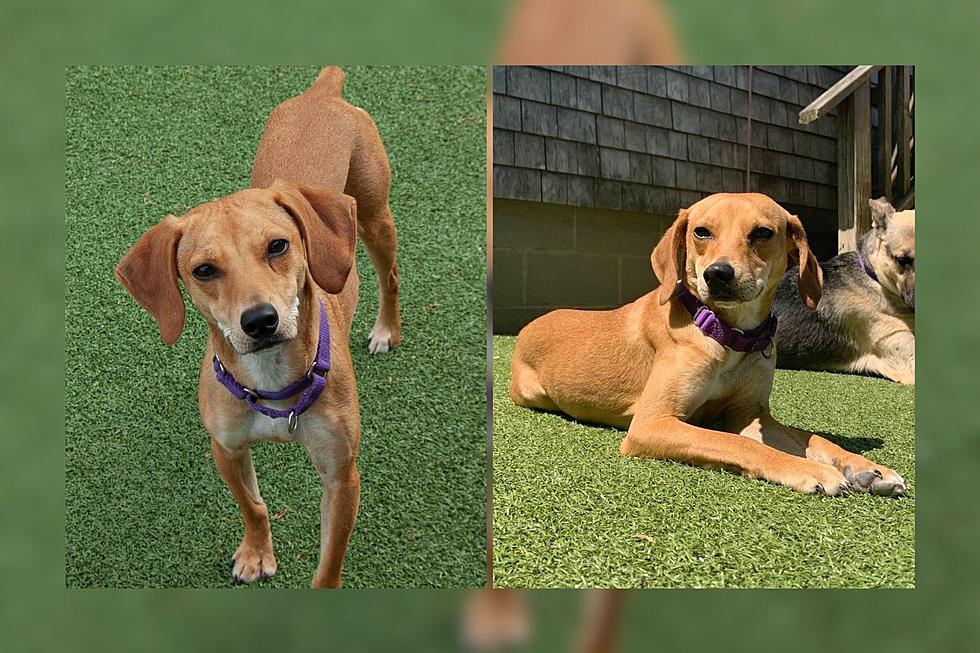 New Bedford Pup Is Certified Cuddler & In Need of a Best Friend [WET NOSE WEDNESDAY]
Lighthouse Animal Shelter
Happy Wet Nose Wednesday! Let's get another beautiful pet adopted.
There are hundreds of animals on the SouthCoast looking for forever homes, and thanks to the help of local shelters, we get to share their stories.
While the shelter provides comfort for these animals, it shouldn't be the only home they know, and each week, we aim to find the perfect home for these loving pets.
This week, we head to Lighthouse Animal Shelter in New Bedford where a young pup is hoping to meet a new best friend.
Meet Eric, an 11-month-old terrier mix with lots of love and energy.
"Eric is a shy guy with new people but is making a lot of progress with volunteers, especially those that he sees every day," the shelter said.
Eric loves to play outside and is known for his expert cuddling skills. He wiggles his entire body with excitement whenever someone plays with him and he isn't afraid to wrestle with the big dogs.
"Eric needs to live in a home that already has another dog in the home for him to be pals with," the shelter said. "His dog sibling should be a confident, playful dog so Eric can learn how to be confident, too."
With a little patience, Eric will be a loving, playful and caring pup that will bring joy to your home.
Does Eric sound like a good fit for you and your family? Contact Lighthouse Animal Shelter, like them on Facebook, and schedule a play date ASAP.
Eric cannot wait to play with you.
Lighthouse Animal Shelter
596 Hathaway Rd., New Bedford, MA
(508) 999-7387
New Bedford's Most Popular Dog Names for 2023
The numbers are in and these are the most popular pup names in all of New Bedford for 2022.
Is your pet's name on the list?
Fall River's Most Popular Dog Names for 2023
From Rover to Bingo, some names just make you think of dogs. But what names are folks in Fall River naming their new pets? We've got the official list of most popular dog names in all of Spindle City.
More From WBSM-AM/AM 1420