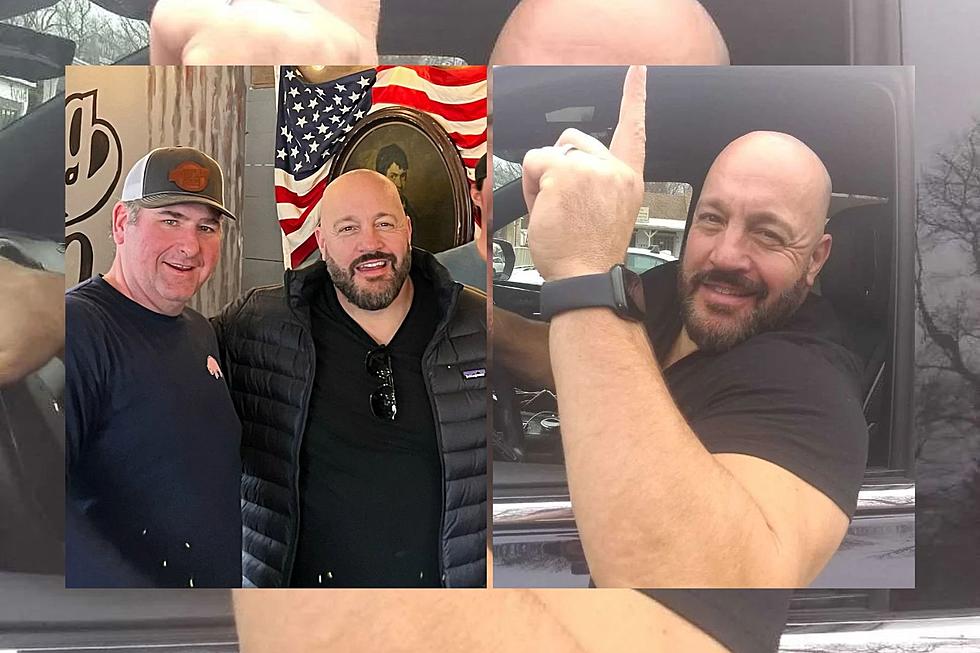 Westport BBQ Restaurant Gets a Welcomed Visit From Movie Star Kevin James
Neil Sullivan
Movie star Kevin James is starting to become a frequent flyer on the SouthCoast. First, he checked out Whaling City Diner back in 2021. This time, he had his sights set on one of the newest restaurants in Westport called Bootleg BBQ.
Known for films such as Grown Ups (filmed partially at Wareham's Water Wizz) and the hugely popular television series King of Queens, James seems to be busy with a new project that brought him to the SouthCoast to work with Kinnane Brothers Production Company.
"The Kinanne Brothers have a production company in Little Compton and I grew up with most of those guys," Bootleg BBQ owner Fred Melnyk said. "They told me (James) was in town and they've been doing a lot of work with him for the last few years. They gave me the heads-up that they were going to come in for lunch."
On Thursday afternoon, James and his entire crew strolled into the BBQ joint and had themselves a feast.
Kacie Roy was the lucky waitress to help the hungry crew.
"I'm sure she was a little nervous, but she did an awesome job," Melnyk said.
James helped himself to the Triple Smash Burger, with no bread, and coleslaw on the side, while the table shared the Pappy Platter, which is a healthy serving of brisket, ribs, pulled pork and all different types of sides.
"He seemed to really enjoy himself," Melnyk said. "We're a new restaurant — we've only been open two months — and to have the opportunity to have somebody of his celebrity status come in was a good feeling."
No word on what exactly the project is, but from the sounds of it, James will be busy at work in the area.
Where should he go next?
SouthCoast Restaurants Celebrities Have Visited
Stars live in and visit the SouthCoast frequently, which means many of them end up at local restaurants. Here are appearances from some favorites.
More From WBSM-AM/AM 1420