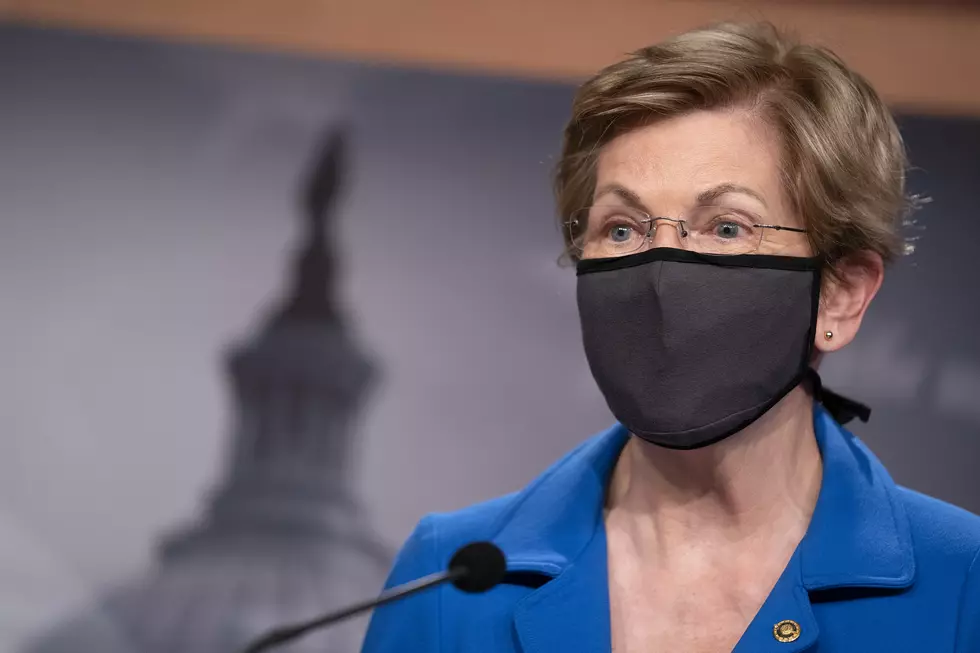 Warren Deserves Credit for Work on Voting [OPINION]
Getty Images
Before President Donald Trump was questioning the accuracy of voting machines, Sen. Elizabeth Warren was sending out detailed letters to Dominion Voting System's investors.
I have long admired Massachusetts Sen. Warren's desire to investigate and improve government operations that aren't on the media's radar screen. I have interviewed the progressive legislator on matters such as gambling by soldiers on overseas bases and the cost of hearing aids for American consumers.
Before most of us ever heard of Dominion Voting Systems, Warren and some of her other Democrat colleagues were questioning the reliability of the products being sold to local and state governments to be used in elections. The senator didn't make off-handed remarks in unrelated hearings, she put her concerns in writing, on official U.S. Senate stationery, and she made her letters public.
Here is how Sen.Warren described the company the Trump campaign is currently questioning: "Dominion Voting System (Dominion) one of three election technology vendors responsible for developing, manufacturing, and maintaining the vast majority of voting machines and software in the United States." She wrote this letter on December 6, 2019 – long before the current election dispute involving election software.
Do any SouthCoast communities, such as New Bedford, Taunton, Fall River, Fairhaven, Dartmouth, Freetown, Acushnet, or Wareham, use Dominion Voting System products? Does Boston, Providence, Brockton, or Cape Cod have this company involved in elections?
When you read the letter sent by Warren, it is clear that she is concerned with the integrity of elections in the United States. Her concerns are based on the consolidation of the voting machine industry into the hands of three companies; the lack of investment in the technology by private equity ownership; and the lack of knowledge by local government officials in comparison to those working for the voting machine monopoly.
Warren points out in her letters that our elections are vulnerable to having the results changed by bad actors. Sen. Warren should continue her work on election security and corporate consolidation in that industry. We are better off with Warren hard-charging on the issue of election security than we are with her in any other position in government.
Chris McCarthy is the host of The Chris McCarthy Show on 1420 WBSM New Bedford. He can be heard weekdays from 10 a.m. to noon. Contact him at chris.mccarthy@townsquaremedia.com and follow him on Twitter @Chris_topher_Mc. The opinions expressed in this commentary are solely those of the author.
Enter your number to get our free mobile app
More From WBSM-AM/AM 1420