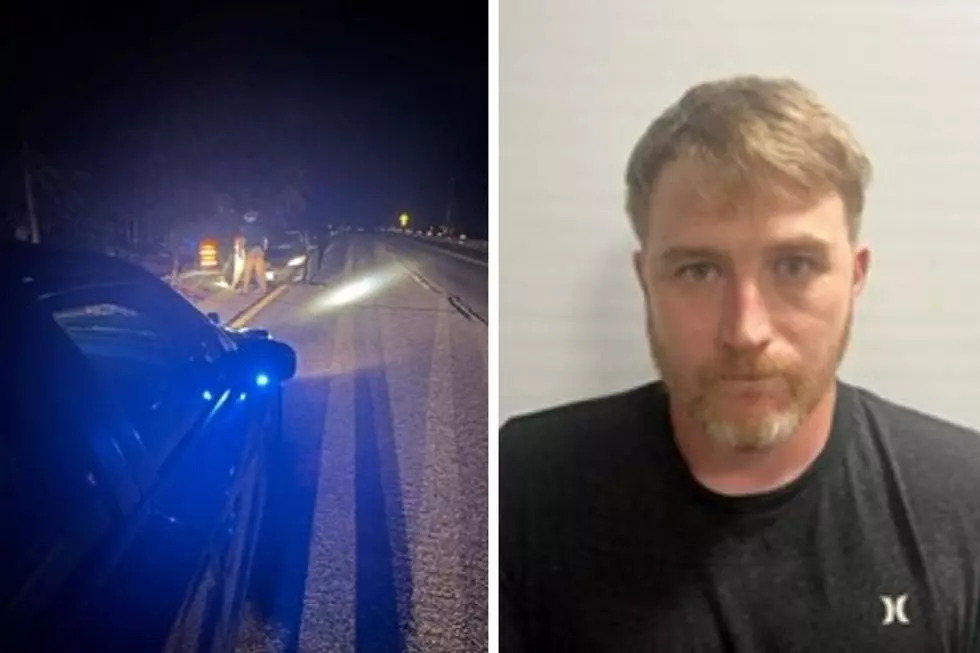 Wareham Man Arrested for Drunk Driving Wrong Way on New Hampshire Highway
Courtesy New Hampshire State Police
SUTTON, NH — A 38-year-old Wareham man has been arrested in New Hampshire after he allegedly almost struck a NH state trooper's cruiser while driving drunk the wrong way down I-89.
New Hampshire State Police said Matthew Hart was arrested on charges of driving while intoxicated and felony reckless conduct with a motor vehicle.
According to NH state police, at around 11:50 p.m. on Tuesday, a trooper notified dispatch that a wrong way driver on I-89 northbound nearly hit him head on while he was working a construction detail.
The trooper reported the vehicle was traveling southbound in the northbound lanes when it swerved just before hitting the trooper's cruiser, which had its emergency lights activated.
Hart's vehicle stopped randomly in the middle of the highway shortly afterwards, according to the trooper, which allowed him to intercept the vehicle.
The trooper arrested Hart on drunk driving and other charges.
State police said Hart's passenger, a woman from Virginia, was also found to be impaired and was placed into protective custody.
She is not being identified as she is not currently facing charges, per WBSM policy.
The left lane of I-89 northbound was briefly shut down during the investigation, police said.
Both Hart and his passenger were taken to the Merrimack County Jail, and the vehicle was seized for a search.
State police said the case remains under investigation, and prosecutors may seek other charges as well.
Massachusetts Has a Sutton, Too: Take a Photo Tour of Purgatory Chasm in Sutton, MA
Purgatory Chasm State Reservation
in Sutton, Massachusetts is situated within the Blackstone Valley and features a natural landmark that you can explore, along with multiple other trails, a picnic area, a playground and more.
Get Away From New Hampshire: 10 Great Daycations a Short Drive From the SouthCoast
Don't let high gas prices and inflation spoil your summer plans. There are plenty of great daycation spots within driving distance of the SouthCoast for you to enjoy.
More From WBSM-AM/AM 1420