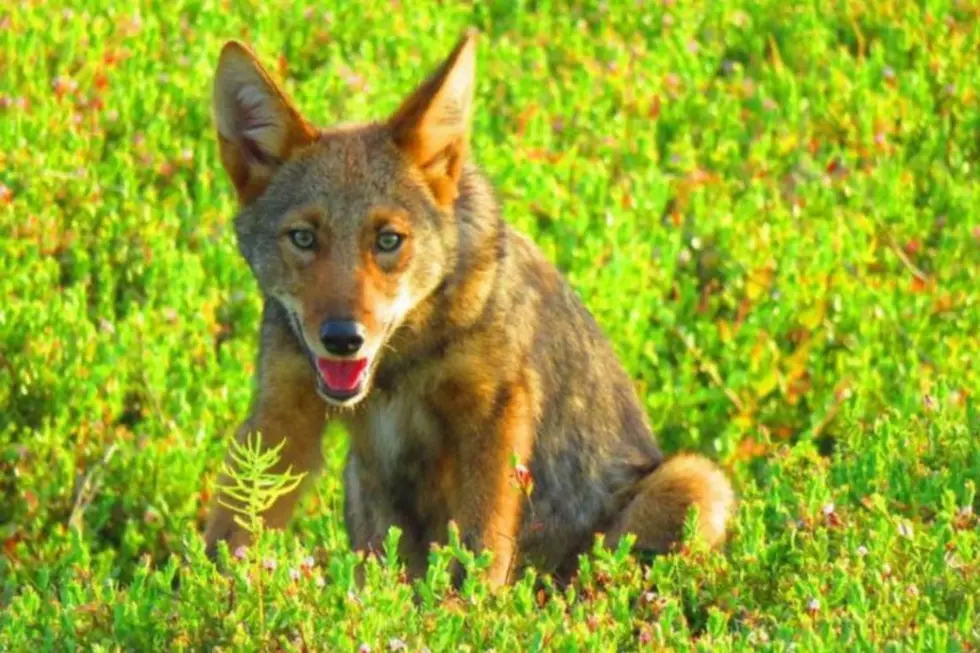 Wareham Residents Report Coyote Sightings All Over Town
Photo by Russell Craft, via Wareham Department of Natural Resources Facebook
The Wareham Department of Natural Resources has recently received numerous calls regarding coyote sightings all over town. Although the department appreciates the calls, there isn't much that they can do. There is an extremely large population throughout the town and in surrounding areas.
"We always try to do what we can to help our sick or injured wildlife but unfortunately we, like many agencies and rehabilitation facilities, just do not have the resources to help all wildlife that may be showing the symptoms of mange," the Facebook post reports. "It is a grim part of survival in the wild and part of population control."
WDNR requests that if you spot a coyote that may be injured, please call the WDNR administrative line at 508-291-3100 x 3180 or email the department at dnr@wareham.ma.us and leave a message of the possible type of injury and where it was last observed. The department will follow up on the report. Do not call the police department unless the animal is aggressive, injured, and not mobile, or in the event of an emergency.
"We have to coexist with wildlife," WDNR writes. "These animals are just as likely to be seen in dense residential areas as they would in a suburban area, or the woods, day or night. We will not 'shoot' or 'trap' an animal just because someone doesn't want it in the area, and yes, we are often asked to."
The department offers two suggestions to help to discourage coyotes or other wildlife from taking up residence in residential areas.
Reduce food sources like trash, bird feeders, and outdoor animal food
Keep properties clean of brush and debris
"Coyotes are both scavengers and predators so if their source of survival is available, they will be there until they run out of options," WDNR writes.
If you do encounter a coyote please utilize the following tips below:
SouthCoast Towns Ranked Lowest to Highest for Property Taxes
A rank of SouthCoast cities and towns for property taxes based on residential tax rate.
Massachusetts Vanity Plates That Made Us LOL
Lots of drivers like to show their personalities through vanity license plates. Here are some registered plates in Massachusetts that had us either laughing or scratching our heads.
More From WBSM-AM/AM 1420