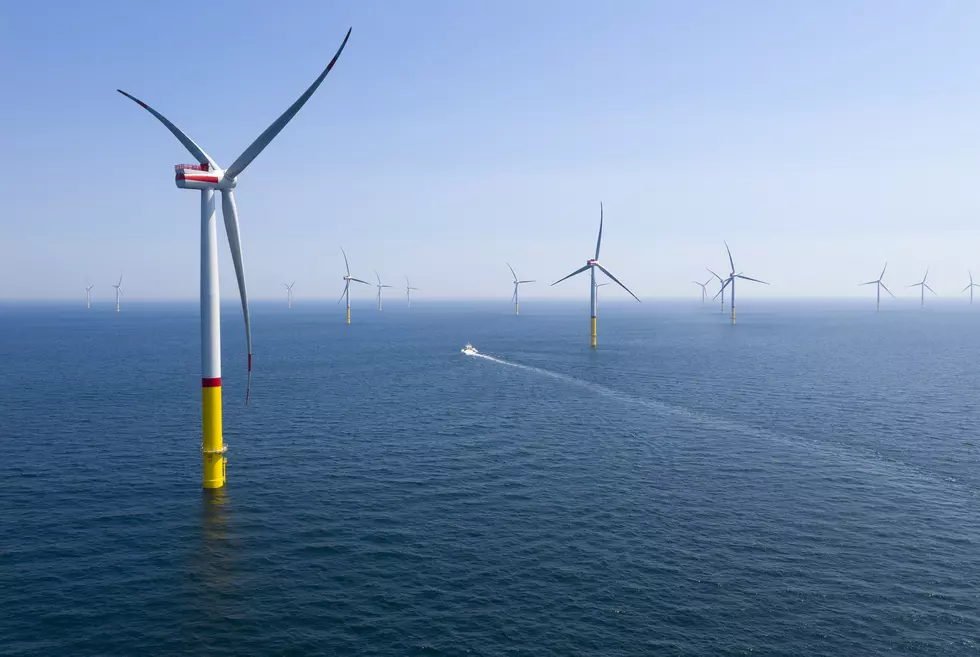 Vineyard Wind Gasping for Air Until 2020 [PHIL-OSOPHY]
Getty Images
The Bureau of Ocean Energy Management has delayed the construction off our coast of Vineyard Wind, the country's first commercial scale offshore wind farm, until 2020.
I believe President Trump is squarely behind all the concerns of the commercial fishing industry that haven't been adequately resolved by the wind farm folks, and if you don't get the problems addressed now, as Carlos Santana would say, "you can forget about it." Because five other offshore wind projects are planned adjacent to the site.
It's too late for the fishermen once the farms go up. BOEM cited comments from the fishing industry as part of the reason for the holdup. The project falls under President Trump's executive order that the government agencies complete all environmental reviews and make decisions within two years. The developers had expected to begin construction before the end of the year to take advantage of a significant federal tax credit that expires December 31, 2019.
I'm told the Vineyard Wind folks have vowed to move ahead with the $2.8 billion project despite the postponement. It's a joint venture of Copenhagen Investment Partners and Avengrid Renewables. I understand about the significant job creation and port investment that will take place. But the fishermen come first.
Mr. President, thank you for providing refuge for our fishing industry in New Bedford.
Phil Paleologos is the host of The Phil Paleologos Show on 1420 WBSM New Bedford. He can be heard weekdays from 6 a.m. to 10 a.m. Contact him at phil@wbsm.com and follow him on Twitter @PhilPaleologos. The opinions expressed in this commentary are solely those of the author.
More From WBSM-AM/AM 1420