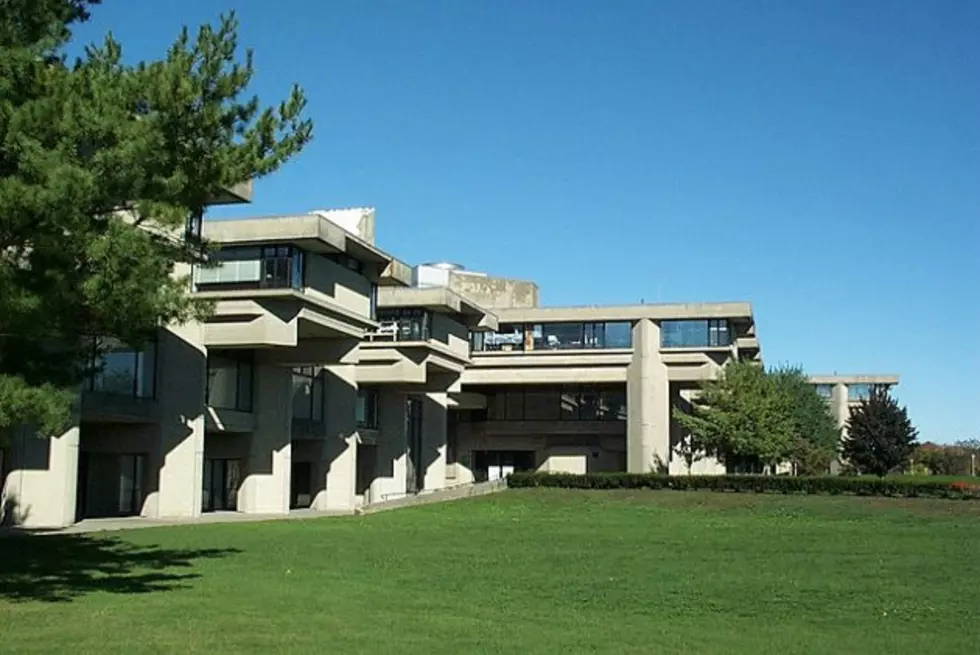 UMass Dartmouth Offers a Lot of Free Events [PHIL-OSOPHY]
WBSM File Photo
We have such a terrific university nearby. Have you and your family taken advantage of the many different events at the University of Massachusetts Dartmouth, yours free of charge?
With the leaves changing colors as a backdrop, UMD welcomes the public to take advantage of interesting exhibits, activities, lectures and events on campus and around New Bedford.
Have you ever experienced an evangelical revival? You'll be lifted higher and higher with the Night of Worship, or view extraordinary photography and sculpture at their downtown gallery.
If you appreciate classic antique cars, SHARE invites you to see some of the most beautiful cars. And when was the last time you and the children viewed the heavens with a telescope during the UMD Observatory's open house?
Great authors and celebrities, like Mark Helpern, talk about their books, and you can even learn how to administer Narcan during the Opioid Prevention Training program.
I hope you swing by the campus and take in some of the following activities!
Star Store Campus New Bedford
Exhibition combining photography and sculpture to recreate memories of architecture from the south of the USA
Reception Aha! Night October 11 6-8 p.m.
The Revival "Night of Worship" Concert
Amphitheater 285 Old Westport Road, North Dartmouth, MA 6:30 - 9:30 p.m.
Revival is an evangelical concert at the UMass Dartmouth Amphitheater. Performances led by CRU/CFC Church, Gospel Choir and UMass Dartmouth Students.
SHARE Classic Car Show & Flea Market
SHARE Classic Car & Flea Market with Concession Stand from 8 a.m.-2 p.m.
UMass Dartmouth Observatory Field
Contact: Center for Rehabilitation Engineering 508.999.8482
RBG: An Intimate Portrait of an Unlikely Rockstar
Join the Center for Women, Gender & Sexuality, The Women's Fund, and the YWCA of Southeastern MA for a screening of the film RBG: An intimate portrait of an unlikely rock star, Justice Ruth Bader Ginsburg, Icon, Hero, Dissenter. With unprecedented access, the filmmakers explore how her early legal battles changed the world for women. CVPA Room 153from 7-9 p.m.
Contact: Center for Women, Gender & Sexuality 508.910.6567
Nonument 01: McKeldin Fountain
This socially engaged intervention recreates a destroyed brutalist gountain in the heart of Baltimore's Inner Harbor. Using the latest AR technology the free app addresses the politics of reclaiming public space including Baltimore's uprisings following the death of Freddie Gray, Peace Vigils, LGBTQ issues and Occupy Baltimore.
The Summit held at SMAST East (836 South Rodney French Boulevard, New Bedford, MA 1-4:30 p.m.
Annually, the Leduc Center has engaged students in shoreline clean ups during September as part of COASTSWEEP, a statewide coastal cleanup where volunteers collect marine debris and record what they find to identify sources of marine debris and develop ways to reduce it. This year, in addition to a shoreline clean up, we will also be hosting a youth-focused summit to inform and engage UMass Dartmouth students and local youth on the issue of ocean pollution and possible solutions to improve the health of our oceans.
Registration for both the Summit and the shoreline clean-up are online at:https://docs.google.com/forms/d/1e9isOsHwEr4UxJESQHvwsPtBOQfl3LrCVvBViHtbKT8/edit?ts=5b6c8117
For questions or more information, please contact Deirdre Healy at the Leduc Center, 508.999.8641 or dhealy@umassd.edu.
Free fall semester night sky viewing session at the UMass Dartmouth Campus Observatory Weather permitting.
A talk by Liz Munsell, Lorraine and Alan Bressler Curator of Contemporary Art and special Initiatives. Museum of Fine Arts, Boston.
Moderated by Dr Rebecca Uchill. CVPA Room 153 at 4:30 p.m.
Viewing: Paul Laurence Dunbar Documentary
The Claire T. Carney Library Associates present a documentary on the life of Paul Laurence Dunbar produced by '79 UMass Dartmouth Alumnus Frederick Lewis. One distinctive feature of the life of Paul Laurence Dunbar is that he was one of the first African American writers to gain national and international fame.
The viewing is at the Library's Robert F. Stoico/FirstFed Charitable Foundation Grand Reading Room at 4 p.m. Contact msanquinetti@umassd.edu, 508.9915096
Augmented Reality Presentation
Presentation with artist Lisa Moren at 2 p.m.
Reception and Artist Talk 4-6 p.m.
Commentaries by Professor Pamela Karimi
Mark Helprin Author of Paris in the Present Tense
UMass Dartmouth's Boivin Center presents the lecture and book signing is at the Robert F. Stoico/FirstFed Charitable Foundation Grand Reading Room at 4 p.m.
Narcan Opioid Overdose Prevention Training
7-8 p.m., Oak Glen Hall Multipurpose Room, 1st floor
Learn how to recognize the signs of an overdose, perform rescue breathing, and administer Narcan. Narcan blocks opioids and restores normal breathing when sprayed into the nose of someone who has overdosed on opiates. It is safe, easy to administer, and has no potential for abuse. At the conclusion of the program, attendees can elect to receive two free doses of Narcan.
Free & open to the community. No pre-registration.
Narcan training provided by Seven Hills, in partnership with LiveWell: Office of Health Education, Promotion, & Wellness.
Celebrate with UMass Dartmouth alumni at Homecoming Weekend, October 18-21, with reunions, entertainment, Division III athletics, and family fun. Schedule of events and registration information at: umassd.edu/homecoming
SEE: umassd.edu/homecoming
Contact: alumni@umassd.edu
Free fall semester night sky viewing session at the UMass Dartmouth Campus Observatory Weather permitting.
Phil Paleologos is the host of The Phil Paleologos Show on 1420 WBSM New Bedford. He can be heard weekdays from 6 a.m. to 10 a.m. Contact him at phil@wbsm.com and follow him on Twitter @PhilPaleologos.
More From WBSM-AM/AM 1420