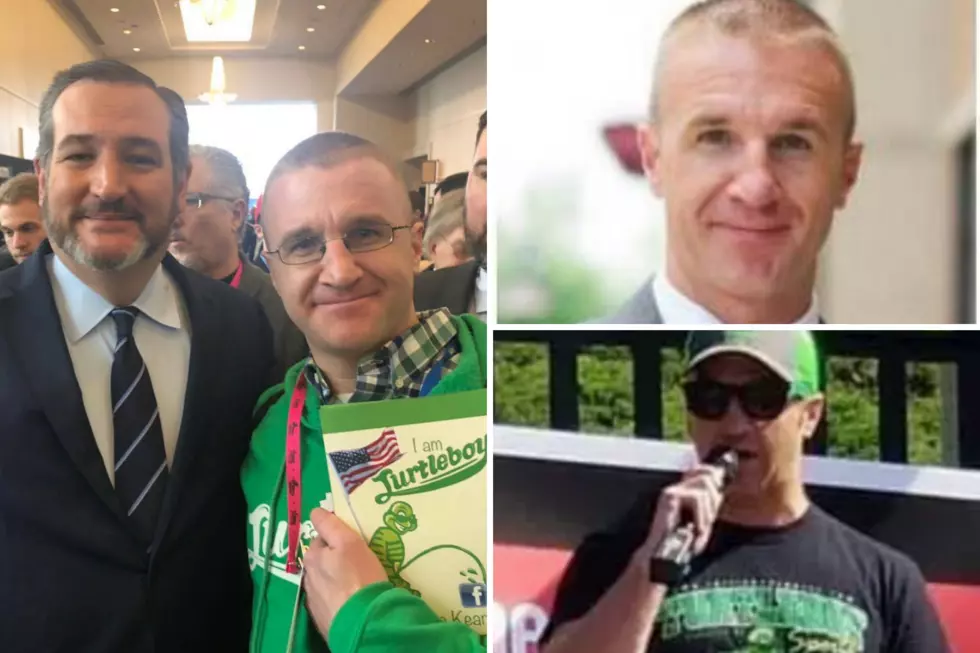 Turtleboy Speaks: What's Covered Under Free Speech? [PHIL-OSOPHY]
Courtesy Aidan Kearney
When does free speech end and bullying begin? It's a hard question to answer these days, because people seem to be having a hard time facing any criticism. It comes down to how much is too much, and it's a line we still haven't quite figured out just yet.
Jen Panagakos, local fitness owner of Hope Yoga, has filed lawsuits against controversial blogger Aidan "Uncle Turtleboy" Kearney of Turtleboy Sports and Tara Winterhalter, owner of yoga studio Ritual Sweat Society in Dartmouth. The suits were filed on behalf of herself and her businesses for what Panagakos says is defamation, invasion of privacy and emotional distress she suffered as a result of a smear campaign and cyberbullying that Tutleboy and Winterhalter organized against her in 2017.
Panagakos is convinced that Turtleboy and Winterhalter were involved in an effort that defamed her and attempted to destroy her reputation and business credibility, something Kearney vehemently denies.
In a recent article published in the Standard-Times, Panagakos claimed that Winterhalter and people affiliated with her yoga studio "weaponized" Turtleboy and used him as a tool in their defamatory smear campaign organized to destroy Panagakos' reputation and her business, in order to gain an unfair competitive advantage for Ritual Sweat Society. Winterhalter and Kearney categorically deny the claims, but now that's for the court to sort out.
Panagakos and Kearney each came on the air to tell their story. Last week, Panagakos and her husband Mike joined me:
Today, Kearney shared his perspective and his side of the story:
The U.S. Constitution protects free speech while allowing for limitations on certain categories of speech. The court is now being asked to decide where this all falls under.
Phil Paleologos is the host of The Phil Paleologos Show on 1420 WBSM New Bedford. He can be heard weekdays from 6 a.m. to 10 a.m. Contact him at phil@wbsm.com and follow him on Twitter @PhilPaleologos. The opinions expressed in this commentary are solely those of the author.
More From WBSM-AM/AM 1420