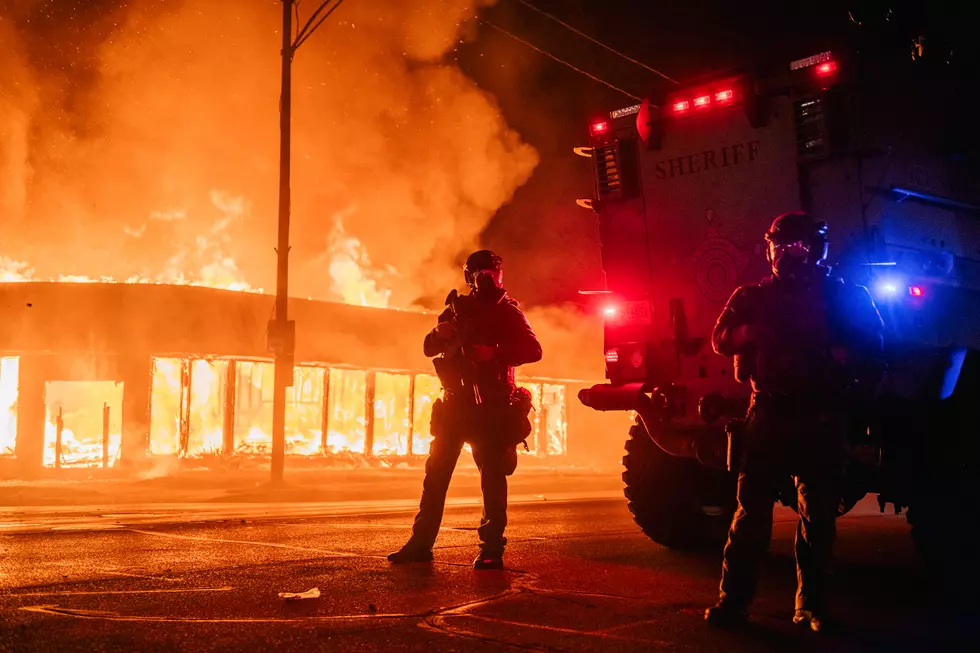 Trump to Stand With the People of Kenosha [OPINION]
Getty Images
President Donald Trump still plans to visit Kenosha, Wisconsin Tuesday, despite the left's best efforts to discourage the visit. Trump plans to meet with law enforcement officials and residents who have suffered as a result of the decision of Democrat politicians to allow violence to spin out of control, largely unabated.
Violent riots and looting broke out in Kenosha following the August 23 officer-involved shooting of 29-year-old Jacob Blake, who according to police resisted arrest during their investigation of a domestic complaint made by a woman who says Blake sexually assaulted her in July.
At least two people, both protesters, have been shot and killed during the violence. Millions of dollars in damage has resulted from the rioting and looting that followed.
Wisconsin's Democrat Governor Tony Evers has rejected federal assistance in putting down the violence and has written to Trump urging him not to visit Kenosha on Tuesday. Lt. Governor Mandela Barnes is also pushing back against Trump's visit.
"I don't know how, given any of the previous statements that the president made, that he intends to come here to be helpful. And we absolutely don't need that right now," she told CNN on Sunday.
But Fox News reports White House spokesman Judd Deere said the citizens of Kenosha welcome Trump's visit.
"The White House has been humbled by the outreach of individuals from Kenosha who have welcomed the president's visit and are longing for leadership to support local law enforcement and businesses that have been vandalized," Deere wrote in reply to Evers. "President Trump looks forward to visiting on Tuesday and helping this great city heal and rebuild."
Wisconsin's Democrat leadership has put political considerations ahead of the citizens of Kenosha for too long. The turmoil that occurred there should never have been allowed to happen. The citizens of Kenosha have suffered greatly because of Democrats with Trump Derangement Syndrome.
Let Trump visit Kenosha and bring with him the cameras that will show the world what folks there have experienced. Let's listen to the people of Kenosha describe the horrors they have been forced to endure since August 23.
President Trump is prepared to stand with the people of Kenosha and that scares the hell out of the left.
Barry Richard is the host of The Barry Richard Show on 1420 WBSM New Bedford. He can be heard weekdays from noon to 3 p.m. Contact him at barry@wbsm.com and follow him on Twitter @BarryJRichard58. The opinions expressed in this commentary are solely those of the author.
Enter your number to get our free mobile app
More From WBSM-AM/AM 1420