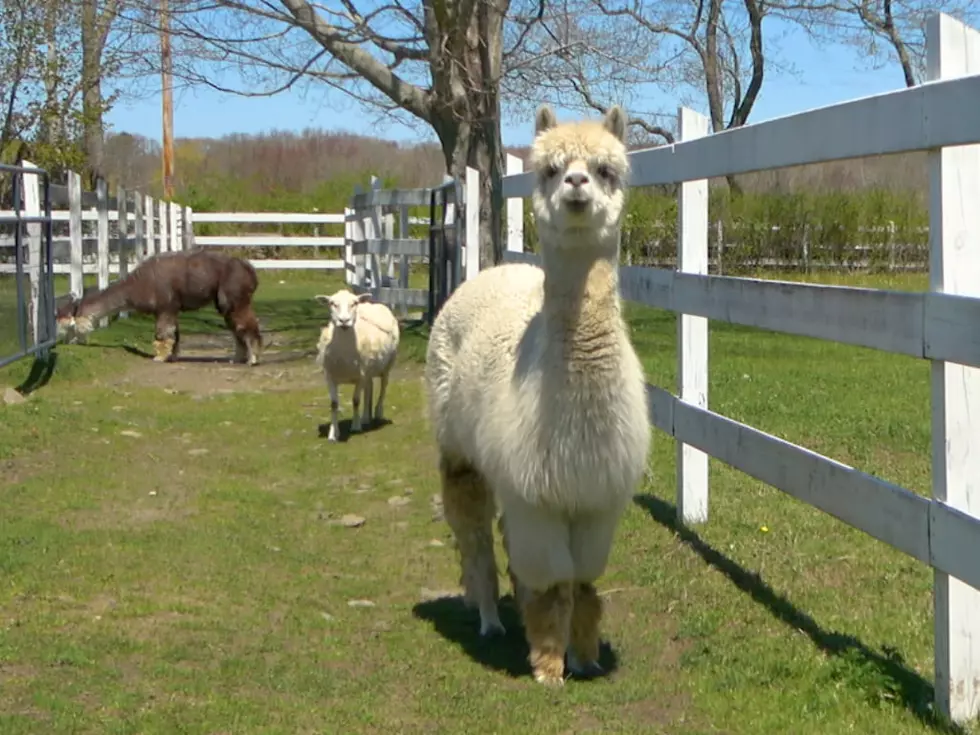 Tiverton Sanctuary a Home for Neglected Animals [TOWNSQUARE SUNDAY]
West Place Animal Sanctuary via Facebook
Wendy Taylor has a story to tell. After a fire in 2003 in which nine of her beloved pets perished, the former medical malpractice attorney pushed her profession aside and devoted her life to the care and protection of animals.
She founded the West Place Animal Sanctuary at 3198 Main Road in Tiverton in 2007, and since then hundreds of farm animals of all types have been housed and cared for there.
Many of these animals came to West Place abused, neglected or abandoned by their previous owners. Taylor joined Townsquare Sunday this week to discuss her animal sanctuary and the work being done there.
With the support of dedicated volunteers and donors, West Place Animal Sanctuary provides refuge to farm animals, wildlife, and lost dogs. More than 15 species – alpacas to golden pheasants – call West Place their home.
"We have just grown and grown over the past 15 years," Taylor said. "But land-wise, we have not grown. We have eight acres and there is a possibility of acquiring some acreage next to us, but everything comes with a price. We are hoping that one day very soon we will raise the funds necessary to purchase that land so our mission can continue to get bigger."
The West Place Animal Sanctuary in Tiverton has a paid staff of three, along with about 60 volunteers and about a dozen high school and college interns. The sanctuary is always looking for volunteers and donors. You can learn more by visiting their website at westplace.org.
Taylor is also inviting everyone to visit the sanctuary during their annual Fall Visitors Weekend on September 17 and 18. Tours of the facility are $20 for adults and $15 for children, with all of the money raised to be used for the feeding and care of animals.
The Townsquare Sunday interview with Wendy Taylor can be heard here:​
Townsquare Sunday is a weekly public affairs program, heard every Sunday morning at 6 a.m. on 1420 AM and 99.5 FM.
The program highlights individuals and organizations seeking to make the SouthCoast a better place to live and work.
If you would like your organization featured on Townsquare Sunday, please e-mail the host at jim.phillips@townsquaremedia.com.
Here's a List of All the Snakes Native to Massachusetts (Two Can Kill You)
Did you know that there's a species of rattlesnake found in the Bay State? Or that two of our local venomous serpents can be deadly to humans — but despite what your parents told you, the water moccasin isn't one of them? (They don't even live in Massachusetts.) Love them or hate them, these slithery little suckers are everywhere. Here's what snakes you're most likely to find in your backyard.
More From WBSM-AM/AM 1420