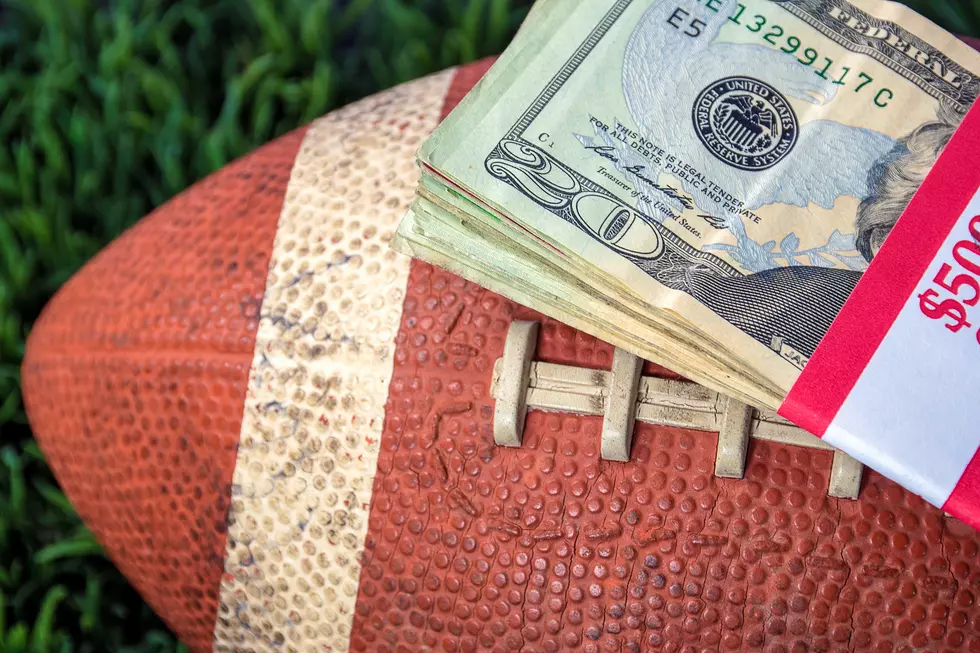 Tiverton Casino Is the Massachusetts Sports Destination [OPINION]
Getty Images/iStockphoto
The Supreme Court opened up legal sports betting in states other than Nevada. Certain states have smartly decided to adapt to the change, while others have not.
Rhode Island has beaten Massachusetts to the marketplace on sports gambling. Both heard the same starter's gun, the Supreme Court, but one was left in the blocks while the other sprinted into the future. The legal sports wagering market is the latest development in legal gambling, and it is arguably the most impactful one in decades.
The Tiverton Casino in Rhode Island is basically located in Southeastern Massachusetts. A person can walk there from Fall River. It is an impressive facility with easy access and plenty of parking. And now a person can go there and watch the Celtics or the Patriots and wager on the game.
If you live in Massachusetts and you want to have a legal experience watching and wagering on sports, you have only one option: the Tiverton Casino. While it is your only option, it is a great one! Massachusetts state officials failed to legalize sports gambling for the residents of the state, but we here on the SouthCoast can still partake with a short drive.
I recently toured the location. I didn't ask for a company-sponsored tour as a member of the media; I went down unannounced to get the full experience as a consumer. The facility was inviting and the atmosphere was upbeat. People were excited and having fun. There were plenty of machines with interesting games for people to play. They had well-staffed tables for blackjack, craps, roulette, and three-card poker.
I was particularly impressed by the horse and dog racing section of the casino. People were watching and betting on races at tracks all over the country in real time. I have been following the development of legal sports wagering since the Supreme Court took up the case, and it immediately occurred to me that this action on racing could be soccer, football, boxing, basketball and baseball soon.
And here we are now. Massachusetts dropped the ball on sports gaming, but it is available at the Tiverton Casino, and they are our welcoming neighbor.
Chris McCarthy is the host of The Chris McCarthy Show on 1420 WBSM New Bedford. He can be heard weekdays from 10 a.m. to noon. Contact him at chris.mccarthy@townsquaremedia.com and follow him on Twitter @Chris_topher_Mc. The opinions expressed in this commentary are solely those of the author. 
More From WBSM-AM/AM 1420