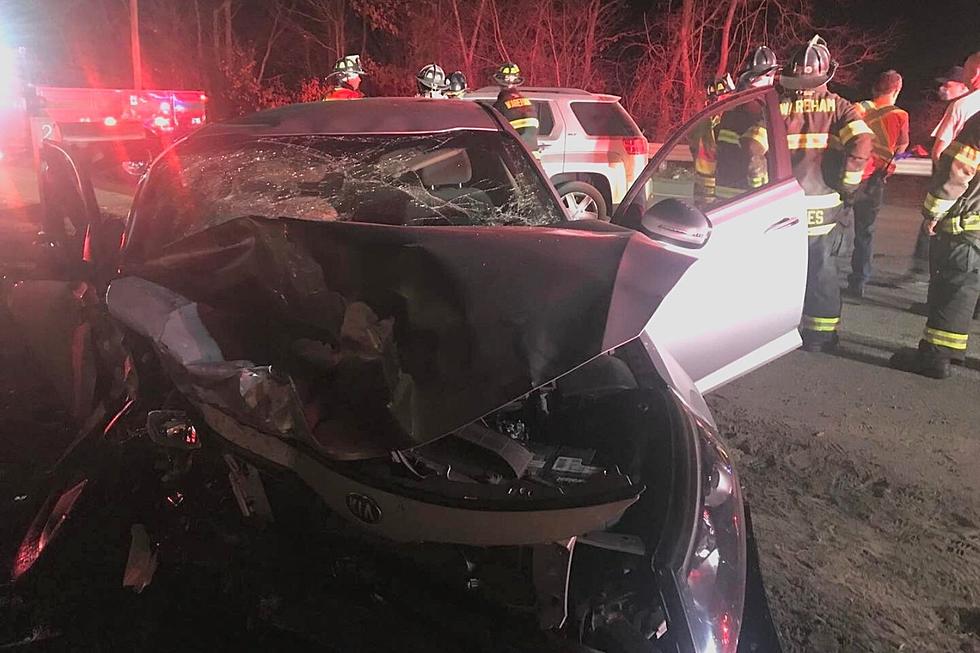 Three Injured in Wareham Crash
Courtesy Wareham Fire Department
WAREHAM — Three people have been taken to the hospital with injuries after a car crash on Cranberry Highway in Wareham Wednesday night that the Wareham Fire Department called "serious."
The department wrote in a Facebook post later that night that fire crews responded to "a serious motor vehicle accident" on the highway in West Wareham at around 8 p.m. Wednesday.
Firefighters extricated one person from a "heavily damaged" car, according to the post.
Three injured people were taken to a local hospital by emergency medical personnel.
Their current condition is unknown.
Crews also assisted with patient care and secured the scene under the command of Capt. Micky Bird, the post noted.
The fire department added that the crash was just one of multiple calls firefighters answered Wednesday evening.
No further information was provided, and a department spokesperson could not immediately be reached for comment.
Wareham Gas Station Turned Into Cute Café
Wareham has recently been getting a facelift and if you have driven by Main Street in West Wareham for years their was an old gas station, well recently Katie Gallagher gave this old gas station a facelift.
The SouthCoast Hot Wing Project
WBSM's Tim Weisberg and his son Adam spent six months touring the SouthCoast area from New Bedford to Fall River to Dartmouth to Norton and beyond, trying some of the supposed hottest wings around – and also gave some other unique wing flavors a shot, too.
More From WBSM-AM/AM 1420