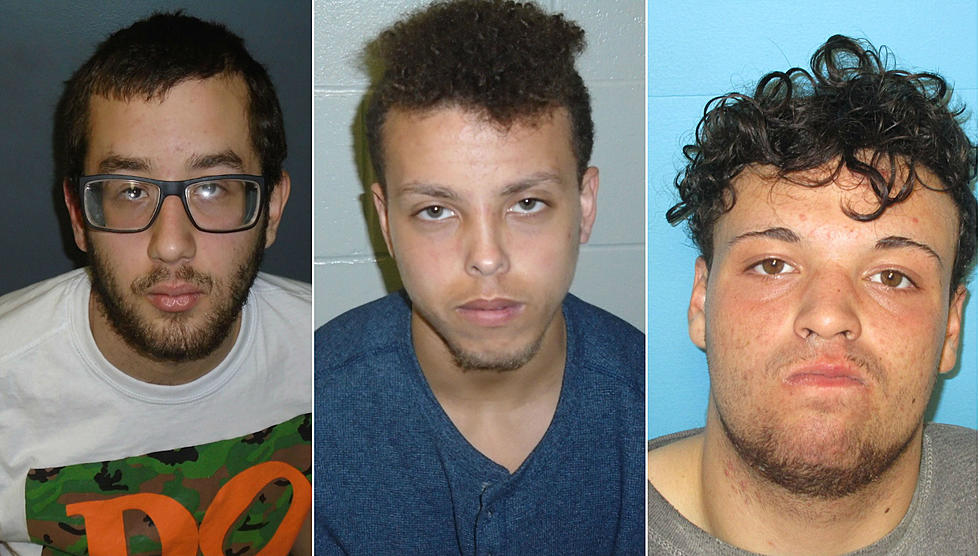 Three City Men Arrested for Series of Car Break-Ins in Dartmouth
(from left to right): Orion Taylor, Jordan Bunting, Xavier kennedy/Photo Courtesy: Dartmouth Police Department.
DARTMOUTH — Three New Bedford men have been arrested by Dartmouth Police for a series of car break-ins over the weekend.
Dartmouth Police say that at approximately 11:23 p.m. Saturday night, officers responded to Stephen Street regarding three males breaking into vehicles.
Upon arrival, Officer Alec Grant located the suspects walking near McDonald's on Dartmouth Street.  All three suspects fled on foot after being approached by Officer Grant.
After an extended search of the area by multiple officers, the three suspects were located.
As a result of the investigation that followed, which included the recovery of numerous items stolen from the victims vehicles, Dartmouth Police arrested 18-year-old Xavier James Kennedy, 20-year-old Jordan Tyler Bunting, and 19-year-old Orion Taylor, all from New Bedford.
Kennedy, Bunting, and Taylor were each charged with five counts of felony breaking and entering into a motor vehicle during the nighttime, four counts of larceny of property valued under $1,200, and two counts of conspiracy to commit a crime.
"This incident should serve as a persuasive reminder to everyone to keep your doors locked, alarms armed, and to never leave valuables inside of an unattended motor vehicle," said Dartmouth Chief of Police Brian Levesque.
More From WBSM-AM/AM 1420