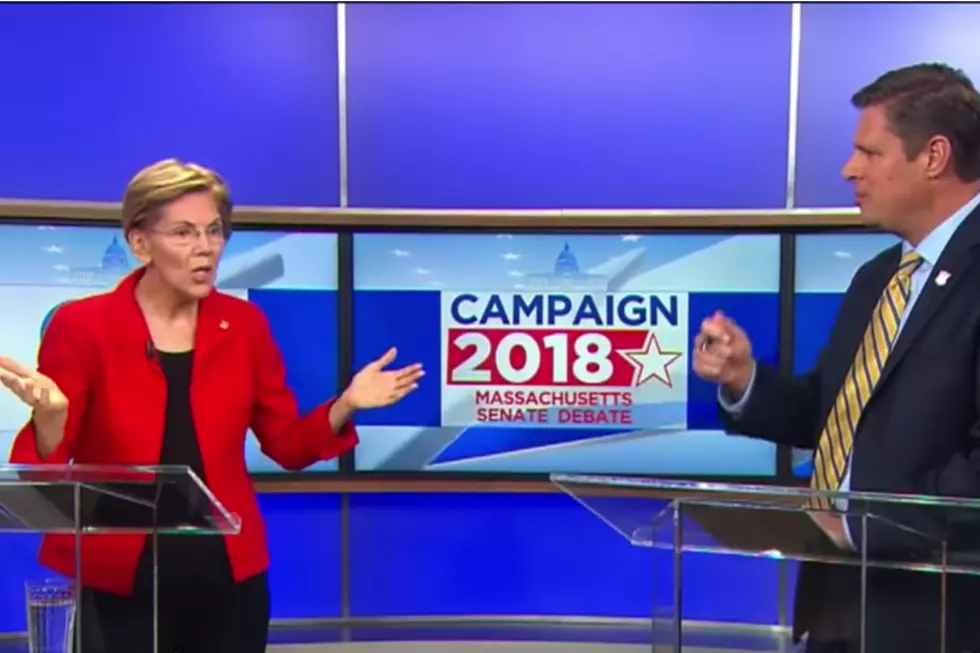 Thoughts on the First Diehl-Warren Debate [OPINION]
WBZ/YouTube
Ahead of tonight's second debate, let's look at how both Senator Elizabeth Warren and Representative Geoff Diehl accomplished their goals in the first debate for the U.S. Senate seat from Massachusetts. 
Midterm elections have a much lower interest level and voter participation level than presidential elections. The key to winning is to motivate voters to show up and vote at a higher level than the opposition.
Candidate debates in the midterm season are a tricky thing. The incumbent has no reason, except media pressure, to give the challenger a platform. However, media pressure can be a powerful force on an incumbent, particularly if they have designs on additional elections in the future. By agreeing to a debate, the incumbent acknowledges their opponent and lends them some of their own credibility. Many of the folks assume the two candidates debating in their home on radio and television must be worthy of their time, and listen to them as equals.
Prior to a public debate, the incumbent was a special and unique person who had earned their status from the voters at the ballot box. An elected official is a person who has proven themselves to the voters, and holds a special position in our society because of the support they have earned from the voters.
Sen. Warren dominated most of the WBZ debate with Rep. Diehl. She was aggressive and controlled much of the conversation. Warren displayed the characteristics her supporters love about her. She doesn't take a back seat to others and she speaks her mind.
There was a time in this world when her aggressive style would have been characterized as improper. Those days are over, and Warren knows what her supporters want to see when she steps up to debate. She was also showing her strengths as an aggressive advocate for her agenda if she ever has to debate Donald Trump.
Diehl gave a strong performance in the debate, too. Warren repeatedly interrupted him and cut him off during the debate. Diehl did his homework and was prepared for the experience of debating Warren. Most opponents would have displayed anger or shouted over their opponent in a similar situation. Diehl maintained his composure and let the audience decide for themselves who was right and polite.
Warren repeatedly linked Diehl to President Trump, and that is probably a smart strategy in Massachusetts. Diehl criticized Warren's positions on illegal immigration, and gave a strong message of support for the men and women of law enforcement.
Both candidates gave their base a reason to show up and vote on Election Day.
Chris McCarthy is the host of The Chris McCarthy Show on 1420 WBSM New Bedford. He can be heard weekdays from 10 a.m. to noon. Contact him at chris.mccarthy@townsquaremedia.com and follow him on Twitter @Chris_topher_Mc. The opinions expressed in this commentary are solely those of the author. 
More From WBSM-AM/AM 1420