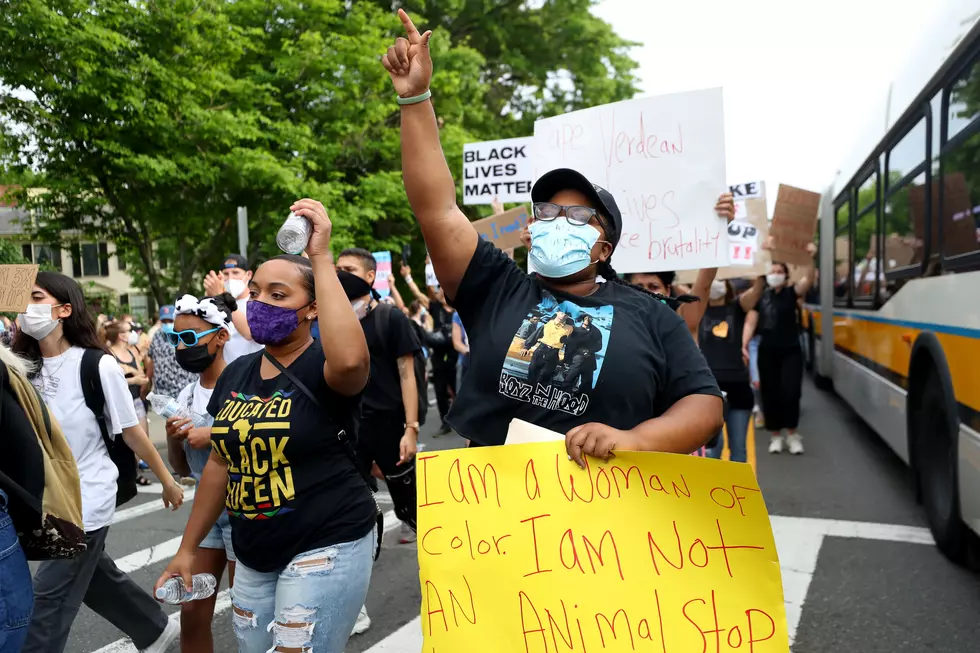 Their Silence Was Thunderous [PHIL-OSOPHY]
Getty Images
A thousand people showed up for a Black Lives Matter vigil in Jamaica Plain, occupying all of the intersection of Centre and South Streets. Their observance honored the memory of George Floyd, whose death has awakened our nation's spirit for fair treatment, civil even-handedness, social justice and human rights. Organizers were very wise to choose a silent vigil, because silence has a lot to say.
According to the vigil's invitation, coordinators asked participants to obey the face mask plan, six-foot distancing and to bring along homemade signs. Euripides, the great Greek dramatist, wrote 2,500 years ago, "Silence is true wisdom's best reply." That would be a head-turner on a sign. But what does it mean? Well, there are times in our lives when giving voice is appropriate, but there are other times when silence is a more proper course, where words simply aren't as descriptive. When we're at a wake or a funeral, silence expresses loss or grief suitably. Actually, silence is a medication for sorrow.
I perked up when I was told about this silent rally because I thought about the countless times we've all been misunderstood verbalizing with words. So I figure if the demonstrators can communicate what we're going through in America without using words, it's one of the hardest arguments to refute.
Phil Paleologos is the host of The Phil Paleologos Show on 1420 WBSM New Bedford. He can be heard weekdays from 6 a.m. to 10 a.m. Contact him at phil@wbsm.com and follow him on Twitter @PhilPaleologos. The opinions expressed in this commentary are solely those of the author.
Enter your number to get our free mobile app
More From WBSM-AM/AM 1420