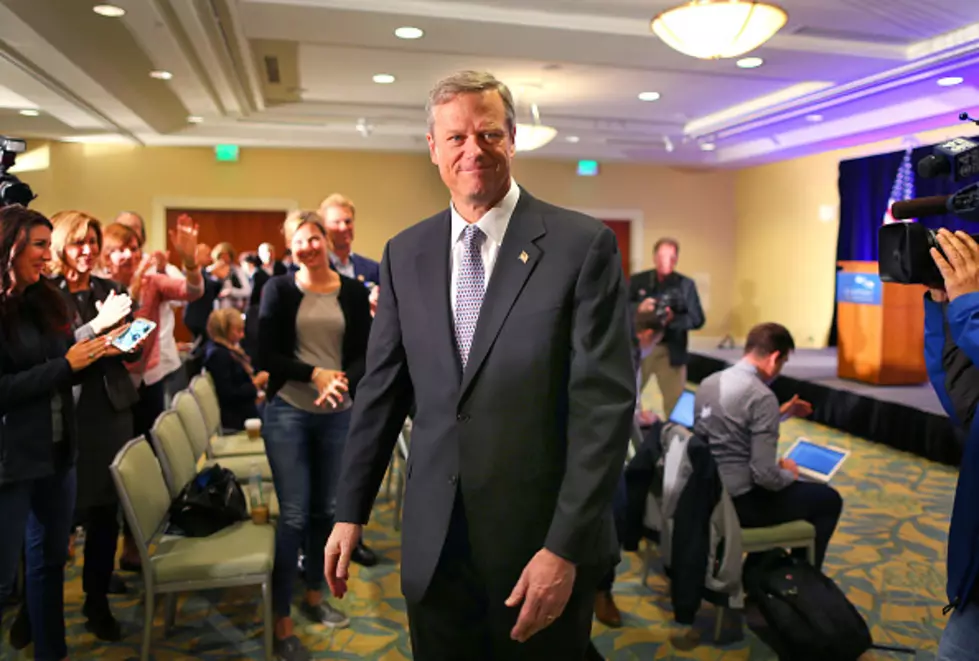 The Ruling Elite Get Another Pay Hike [OPINION]
Photo by John Tlumacki/The Boston Globe via Getty Images
The Massachusetts legislature is getting another hefty pay raise after the first of the year, thanks to a law it enacted several years ago that ties its compensation to the median household income level in Massachusetts.
The 5.9 percent pay hike is the third bump in pay for the ruling class in just two years. Nice work if you can get it, no?
The biggest payout, however, goes to Governor Charlie Baker. According to the Boston Herald, Baker will see his base pay increase from the current $151,800 to $185,000, and the governor will get for the first time a $68,854 a year housing allowance, even though he owns his own home. Baker's total take of $253,854 makes him the highest-compensated governor in the land.
Two years ago, Baker resisted a pay hike and the housing allowance even while lawmakers were gobbling up your tax money at the public trough. With his re-election campaign over, Baker figures it is time to cash in.
The citizens of this state are either so impressed with the work their elected leaders are doing or they are pretty unattached to reality. In either case, there are a lot of fat cats cashing in on your dime, and you don't seem to mind.
The most recent census figures indicate that Massachusetts continues to shed population, with residents heading to the exits for other states, but the loss is offset by twice that number of people moving to the state from other countries. Secretary of State Bill Galvin says the driving factor behind Massachusetts' population growth appears to be international immigration.
What is not clear is exactly who these new arrivals are, where they are coming from and whether they are contributing considerably to the tax base.
Barry Richard is the host of The Barry Richard Show on 1420 WBSM New Bedford. He can be heard weekdays from noon to 3 p.m. Contact him at barry@wbsm.com and follow him on Twitter @BarryJRichard58. The opinions expressed in this commentary are solely those of the author. 
More From WBSM-AM/AM 1420