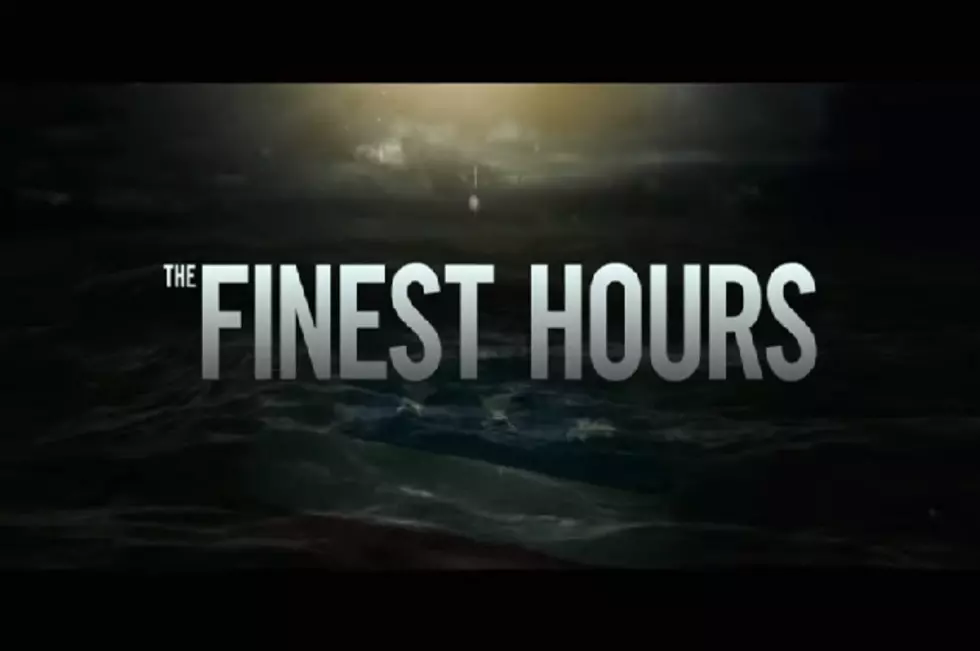 The Finest Hours True Story [VIDEO]
Disney Movie Trailers via YouTube
This is a true story of the most amazing rescue that occurred off Cape Cod that you probably never heard about! As residents of the South Coast, we are all too familiar with at-sea rescue stories. But, in The Finest Hours, a bestselling book co-authored by my on-air guest Casey Sherman and soon to be released as a major Disney motion picture, this has to be the greatest small-boast rescue in U.S. Coast Guard history.
Over 60 years ago, in what we call here a nor'easter, the hellish waves of this storm can't even be described unless you've seen them. Casey Sherman, from Cape Cod, and Michael J. Tougias, discovered this treasure of a story from Sherman's brother who told him about a faded plaque that immediately piqued his interest of a 36-foot lifeboat that was involved in one of the most breathtaking at sea rescues.
This book and action-packed Disney motion picture, that will be storming out of the local theatre screens on January 28, will resonate, especially with locals, familiar with the wrath of the sea.
The Orleans Historical Society has also faced rough waters in raising funds, trying to take the actual lifeboat that was rotting away in the woods, and preserve it in a dry museum. Hopefully, the publicity and awareness from the book and movie will bring in more donations at www.orleanshistoricalsociety.org.
Watch the trailer of The Finest Hours down below.

More From WBSM-AM/AM 1420