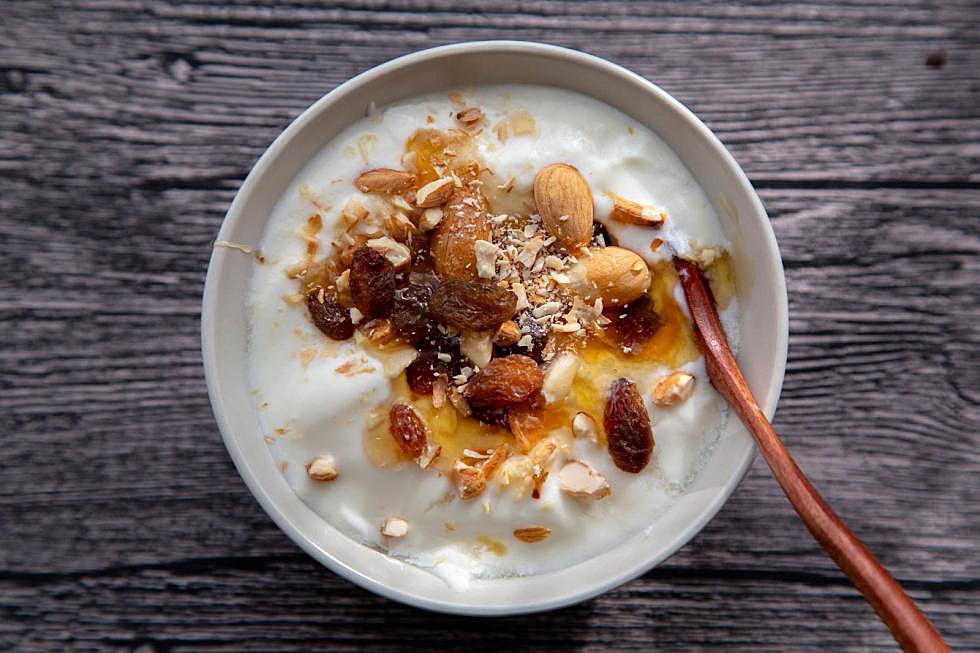 The Amazing Benefits of Yogurt Drizzled With Honey — Beyond a Good Taste
Canva
First thing's first.
There are healthy remedies backed by scientific proof, and then there are my personal 'get over something' concoctions, balms and elixirs that I got from friends and relatives who swear by them.
For instance, I love having a thick Greek yogurt sprinkled with local pure honey -- for a snack or dessert. It's been called the food of the gods because of its versatile benefits for people who exercise, who need of probiotics or for those who can't fall asleep easily. It's surprising that a lot of people have yogurt and honey before bedtime. I was prescribed an antibiotic recently, so I have yogurt to support good bacteria.
As a teenager, I had mild acne, but my oldest brother, Greg, had acne that was inflamed. The doctor, 55 years ago, instructed us to mix thoroughly two tablespoons of plain yogurt with one teaspoon of raw honey and apply it as a face mask for 10 minutes, and then wash and rinse it off. My brother said the mixture helped make his red face feel comfortable and cooler.
Yogurt is a great source of zinc, used in many topical over-the-counter treatments, and honey contains antibacterial properties that help kill skin germs. There are quite a few applications for Greek yogurt and honey, the combination of which is called yiaourti me meli.
A little bit of honey over yogurt is also good anytime you're on the run in the morning.
Some noble-minded folks will sprinkle a touch of cinnamon powder, and those who want to take this over the top need only scatter oven-warmed chopped walnuts over the yogurt. Try it.
Simplicity is perfection. Let us know what you think.
20 SouthCoast Massachusetts and Rhode Island Dishes That Deserve to Be Featured on the Food Network
Take a dive into the freshest seafood dishes, Italian specialties, Portuguese favorites and much more for these signature SouthCoast dishes that are so good, they deserve to be featured on the Food Network.
More From WBSM-AM/AM 1420