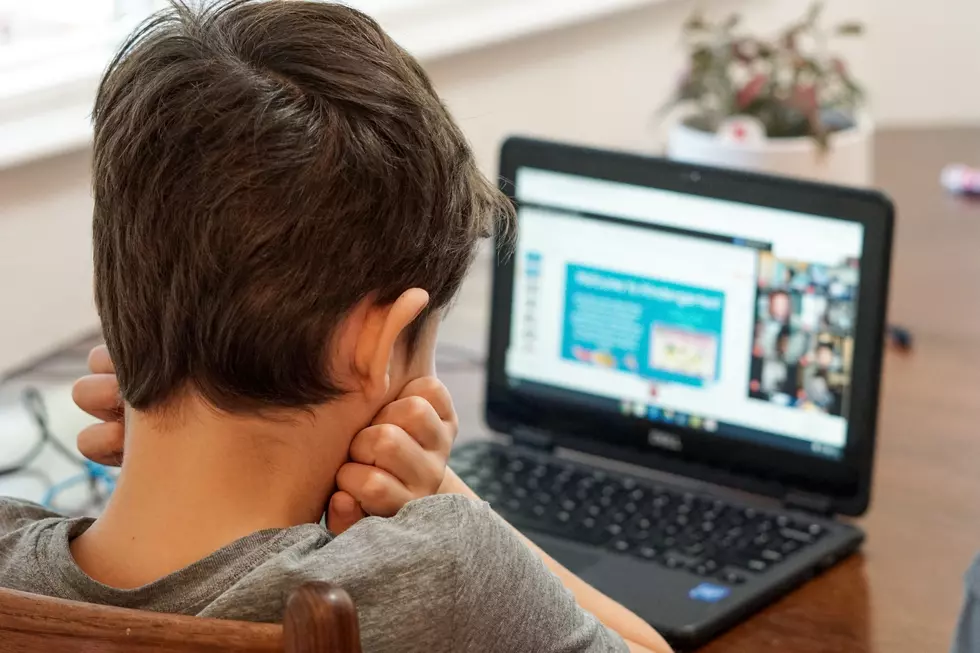 Taunton Student's Lewd Stunt Not the Teacher's Fault [OPINION]
Thomas Park via Unsplash
The realities of "remote learning" has some bizarre twists for teachers and students. How can a teacher stop a kid with a camera and a penis immediately?
As an experienced radio host, I have learned the importance of the time delay and the dump button. Long before I was hosting a radio show, the industry learned they needed a net when doing a live broadcast. When a radio program airs there is a time delay between what is said and what goes out over the air. The delay creates a space in time that allows the host or producer of the show to hit a button that interrupts the discussion and prevents foul language or irresponsible claims from being broadcast to the public.
An elementary school in Taunton could have used a delay and a dump button the other day. According to news reports, a young boy used his remote connection to a classroom to have a few moments in the spotlight. He pulled down his pants and showed his penis and behind to his fellow students, some parents, and the teacher.
Some people are wondering why the teacher didn't do more – but that is ridiculous. What can a teacher do about a kid who is acting out in their classrooms these days, never mind when the kid is doing it in their own home?
The child who allegedly exposed his penis needs to be interviewed and his safety must be insured. Was his behavior a result of disgusting conduct he learned because he is being abused? Or did he do something that was ridiculous, but not sexual, to him because he is a child and not a victim of abuse?
Putting a camera in the homes of students is going to lead to new problems and opportunities. But don't blame the teachers when a kid goes off the rails miles from the physical control of teachers. And school administrators should talk to their local radio stations about installing a delay and dump button now that they are in the media business, too.
Chris McCarthy is the host of The Chris McCarthy Show on 1420 WBSM New Bedford. He can be heard weekdays from 10 a.m. to noon. Contact him at chris.mccarthy@townsquaremedia.com and follow him on Twitter @Chris_topher_Mc. The opinions expressed in this commentary are solely those of the author.
Enter your number to get our free mobile app
More From WBSM-AM/AM 1420